21 Quotes from Planting Missional Churches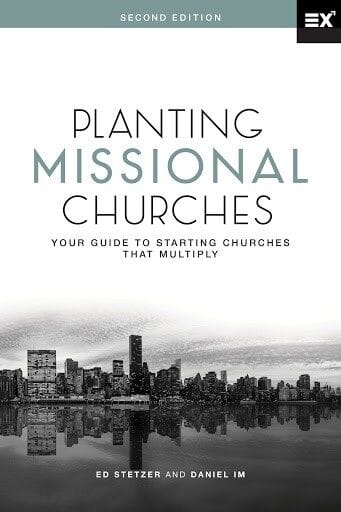 Here are some of my favorite quotes from the new edition of Planting Missional Churches. For more information, see my review.
---
I believe in church planting. More to the point for this book, I believe in church planters. (locations 227-228)
There's no magic formula. (If there were, this would be a really thin book!) (location 240)
In church planting the goal isn't to plant the coolest church or do things that have never been done before, but it's always to reach people, be on mission, and be about the kingdom of God. (locations 264-265)
It's possible to be a missionary without ever leaving your city. (locations 275-276).
Church planting is essential. Without it Christianity will continue to decline in North America. (locations 339-340)
Since God is a missional God, his church should be as well. (location 623)
Ultimately our goal is much more than creating a large attendance; it's making disciples. (locations 749-750).
The most biblical church is the one in which the cross is the only stumbling block for the unchurched. (locations 907-908)
I am convinced you cannot love a city if you do not know a city. And you certainly cannot reach a city if you do not love it. (locations 3117-3118).
Planters should not view bivocational planting as a penalty but as an opportunity. (locations 3655-3656)
Every church planter I've known has experienced an attempted vision hijacking within the first three years of the church start. (locations 4465-4466)
Not every pastor is a church planter, but every church planter is a pastor. (locations 4596-4597)
Growth barriers are leadership barriers. (locations 4729-4730)
Evangelism always involves a bloody cross and an empty tomb. It always involves Jesus' death on the cross for our sin and in our place. (location 4916)
Conversion is an event, but evangelism is helping people on a journey to conversion and then on to maturity. (locations 4969-4970)
Evangelizing lost persons does not happen by accident. The mature church planter will not expect unchurched people to show up for services just because a new church has arrived. (locations 5180-5181)
If knowledge led to evangelism, we would have reached the world years ago. (location 5509)
Many church planters are spiritually bankrupt and strategy rich. (location 5993)
Hold models loosely and the gospel firmly. (location 6987)
The only way you can even attempt to move the people in your church to where God wants them to be is by first ensuring that you are where God wants you to be. (locations 7576-7577)
The best church planters are the ones who realize their ultimate calling is not first and foremost to plant a church but to come to Jesus himself. (locations 7590-7591)
More from Amazon.com | NewChurches.com