The Cookbook That Made Me Worship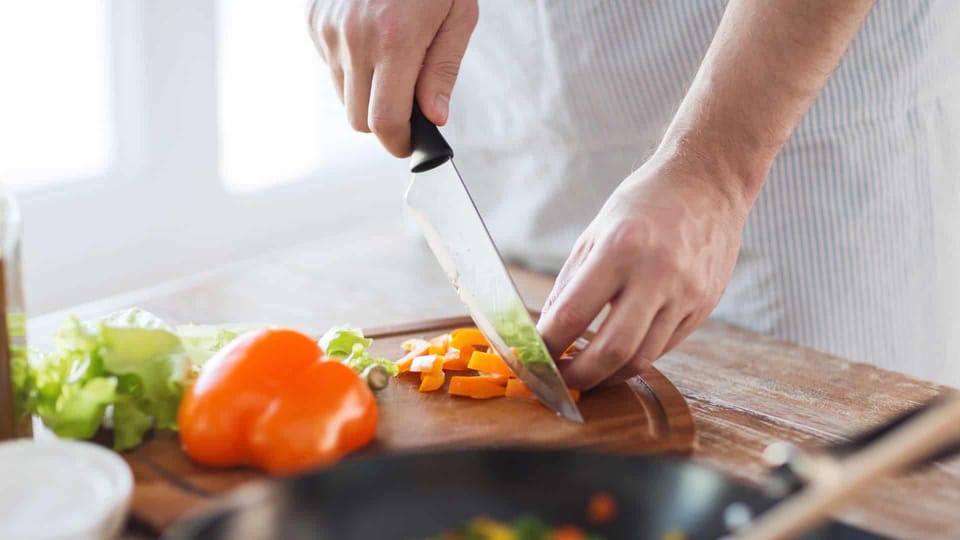 Interested in cooking lamb for eight persons four times? The Supper of the Lamb will teach you how. It will do more than that: it will teach you how to make different kinds of broth, bread, pastries, and more.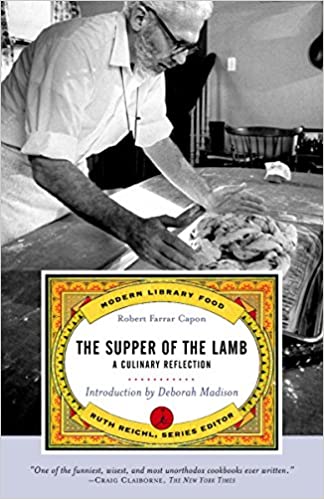 But you'll get more than that by reading this book. You'll learn how to keep company with an onion for an hour, if you choose. Even better, you'll probably end up worshiping God.
A Culinary Reflection
The Supper of the Lamb is a culinary reflection more than anything else. The author (Robert Farrar Capon) loves food. Hence the hour with an onion. "As nearly as possible now, try to look at it as if you had never seen an onion before, " he writes. We tend to rush past the splendor of everyday objects without noticing them and marveling that they exist.
But Capon doesn't just love food. He loves God too. Speaking of the onion. he writes:
He likes onions, therefore they are. The fit, the colors, the smell, the tensions, the tastes, the textures, the lines, the shapes are a response, not to some forgotten decree that there may as well be onions as turnips, but to His present delight—His intimate and immediate joy in all you have seen, and in the thousand other wonders you do not even suspect.
Capon breaks out in petition and doxology as he thinks of food.
Food keeps us alive, but that's not all it does. "Its eternal purpose is to furnish our sensibilities against the day when we shall sit down at the heavenly banquet and see how gracious the Lord is."
Want to know how good and generous God is? Let me show you. Pull up your chair to the table, and let's eat.
Ferial and Festal Meals
We get to enjoy festal meals sometimes. We sit at tables groaning with food, and we enjoy the occasions. But most of life is lived in ordinary time eating ordinary meals in the course of our ordinary routines. "If this book has any culinary point to make, it is that the ferial cuisine must once more be exalted among us," Capon writes. He wants to save us from the diet-mongers and prepared-food hawkers, and help us recapture the gift of food.
That's why he wants to teach us how to prepare not just a lamb for eight persons (it takes eight to have a great dinner party, Capon believes). He wants us to prepare lamb for eight persons four times. He wants us to stretch the meal. He wants us to "take a little, cut it up small, and make it go a long way."
As he does, he offers his opinions on everything from baking soda to belching. He blends theology, comedy, liturgy, and food. He writes, "Lamb for Eight Persons Four Times is not simply a recipe. It is a way of life." And I believe him.
If you are a foodie, and if you like quirky books that make you think, and if you're willing to be led into worship, then get this book. And invite me over for lamb when you get the chance so we can worship together.
More from Amazon