The Art of Preaching Old Testament Narrative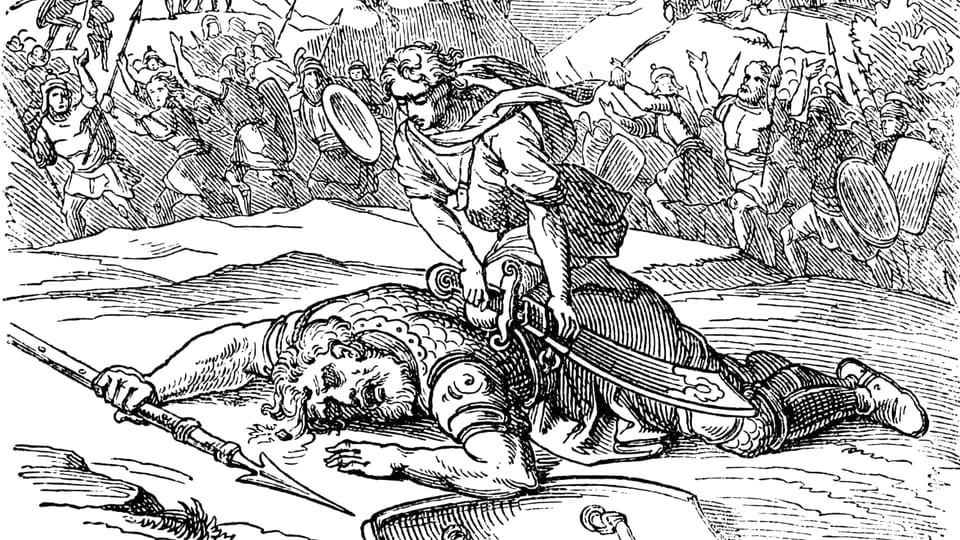 I suspect that most preachers like preaching the epistles most. Most sermons I've heard, and (I expect) most sermons I've preached, are based on one of the New Testament epistles.
Generally speaking, preachers seem to struggle more to preach Old Testament narrative. How do you take a longer narrative and preach it? How do you even discern the message of the narrative, and how do you communicate the narrative and its point to your audience?
Steve Mathewson's book The Art of Preaching Old Testament Narrative, now in its second edition, is designed to help.
According to Mathewson, preaching Old Testament narratives can be challenging. Many view stories as fluff. We get frustrated by the subtlety of narrative. We often minimize the role of Old Testament stories in the canon. We're intimidated by the language and literature of the Old Testament, and we become used to one particular style of exposition. "Preachers often neglect Old Testament narratives," he writes, "or, like beginners playing the saxophone, preach them poorly."
But we can't afford to ignore 30 to 40 percent of the Old Testament. Mathewson offers a ten-step process to preaching Old Testament narrative. He takes us from text selection to delivery.
The first half of the process is about moving from text to concept. Mathewson helps us select a text, and understand its actions, characters, talking (speech), and setting (ACTS). By the end of the first half of the process, the preacher should understand the text and its big idea.
The second half of the process moves the preacher from concept to sermon. Mathewson helps the preacher understand what the story teaches us about God and his relationship with human beings, state the big idea in a compelling way, determine the sermon's purpose, and shape and outline the sermon. He helps us learn how to tell a good story, and know how to begin and end the sermon. He also provides valuable advice on effective sermon delivery, and offers us some sample sermons.
The second edition of the book contains a valuable chapter on Christ-centered preaching. If you've ever wondered how to preach Christ from an Old Testament narrative, this chapter provides helpful advice.
Mathewson writes as a pastor-theologian. He has the skills and expertise of a theologian, and the heart and experience of a pastor who is responsible for regular pulpit ministry within a church. Because Mathewson is more knowledgable than I am, I can learn from him; because Mathewson is a working preacher, I can relate to him. The book reflects a love for God's Word and a knowledge of the challenges that every preacher faces.
If you are a preacher, you must know how to preach Old Testament narratives well. If you are looking for a tool to help you, you can't do better than Mathewson's book.
Every preacher should aim to preach the whole counsel of God. For this reason, I can't picture a preacher who wouldn't benefit from reading and applying this book. I'm grateful for Mathewson's wisdom, and for his willingness to share this resource with fellow preachers.
More from Amazon.com