Running a Theology Pub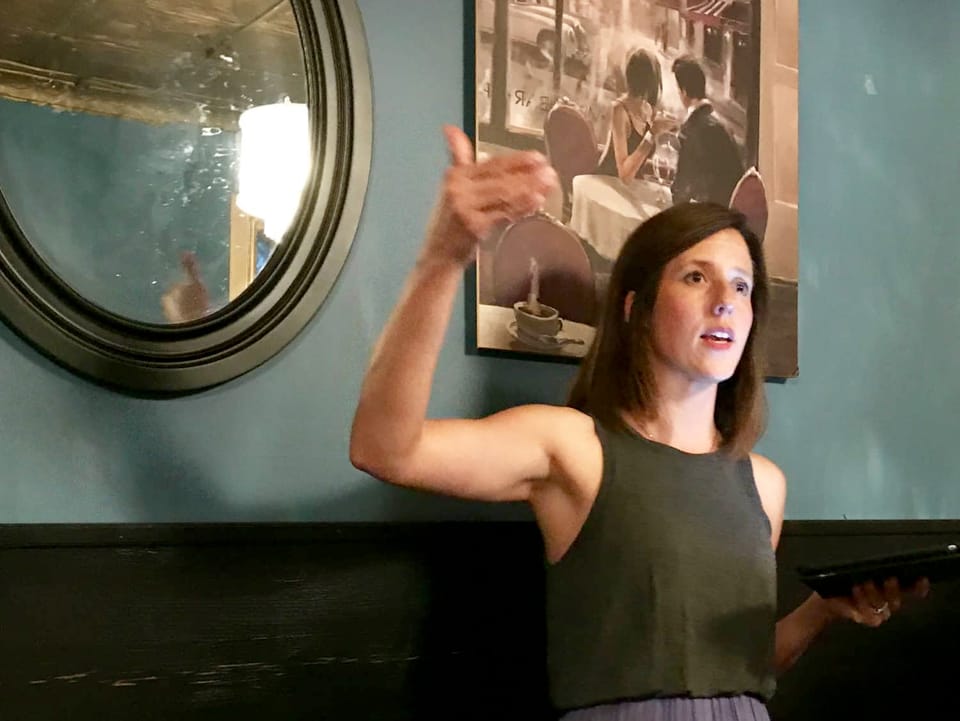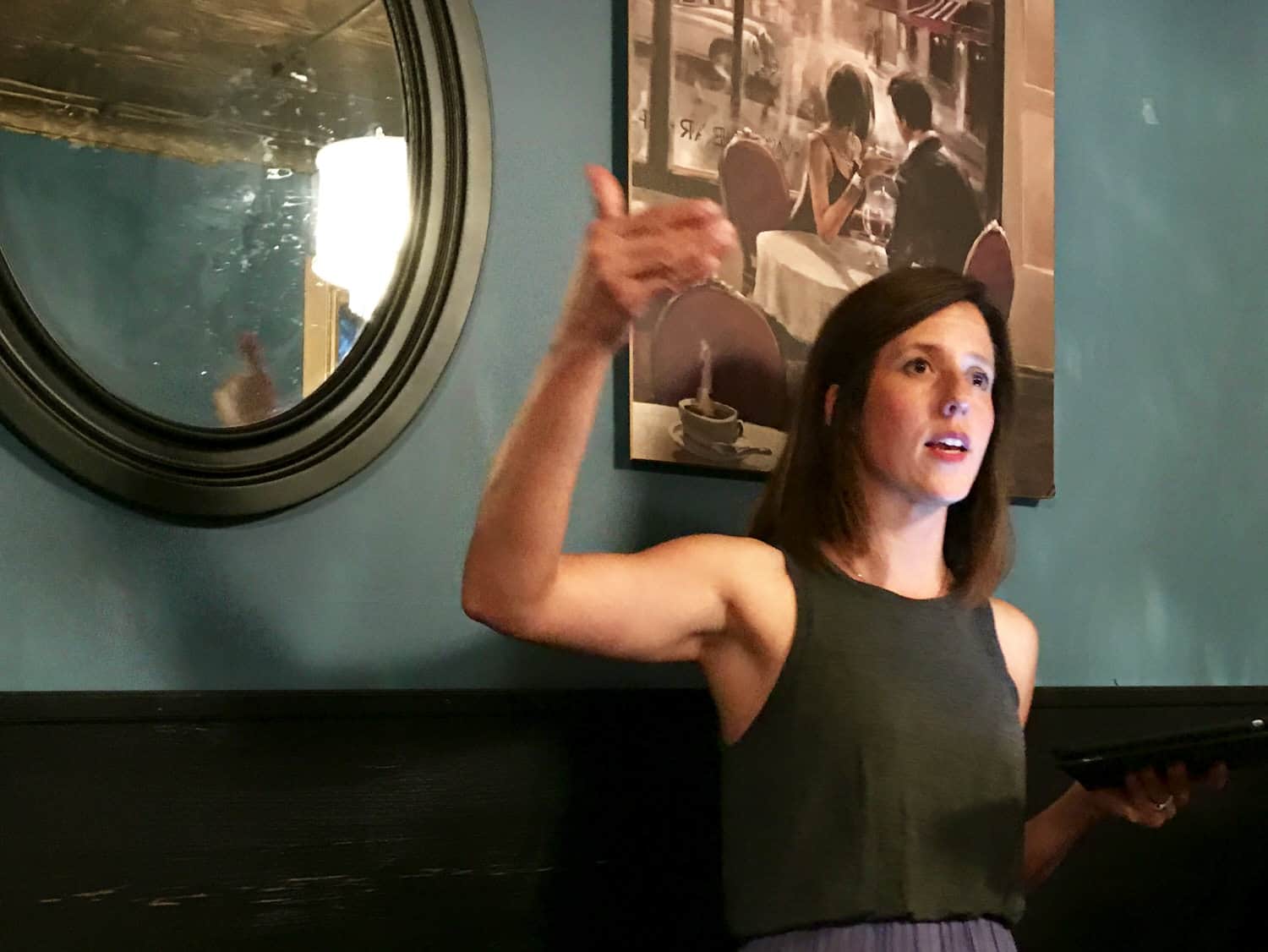 Nine years ago I started running Toronto Theology Pub. We meet five or six times a year in a local pub, share a meal together, listen to a speaker, and then discuss the topic.
I thought it would be a good time to talk about it, in part because it may be something you'd consider starting in your area too.
Why Theology Pub?
It sounds haughty, but I began Theology Pub after visiting The Eagle and Child, home of the Inklings (a writers' group that included J.R.R. Tolkien and C.S. Lewis), in Oxford.
Theology Pub began with this post:
Here's what I'd love to find: a group of people who get together and:
Eat…
Discuss theology…
Are open but orthodox…
Care about mission
My friend Ken Davis commented, "Why not?" That seemed to be all the encouragement I needed.
Theology Pub began with a longing, and that longing hasn't changed. I love meeting with other believers across Toronto, sharing a meal, and discussing theology. It's a way of satisfying both a desire for relationship and a desire for theological engagement beyond one local church.
What We Do
We've tried lots of things over the years, but finally settled on a rhythm and format that seem to work.
We used to show up and discuss a topic. We soon learned that we weren't smart or engaging enough to make that work in a sustainable way.
We then started inviting speakers. We tell them that it's the worst-paying gig they'll ever get: we pay nothing, but we pick up the tab for their meal. We've never had anyone turn us down.
When I hear of a speaker that I'd like to hear, I invite them to a pub. I don't feel the pressure to book pubs on a regular basis. I wait until I have the time and find the right speaker. Then I post it to my website, add an event to the Facebook page, send out notices to the email list we've built over the years, and give away tickets using Eventbrite.
I then book a pub. The night of the meeting, I get there a bit early. We eat for the first hour. The speaker gives a 15-20 minute talk. We then open the floor for Q&A. We conclude the evening with a prayer, and then pass the hat to cover the speaker's meal.
I don't think there's anything in my life that takes less effort. I love this. I've been running it long enough that it functions on autopilot, and still turns out well even with minimal effort on my part.
Reflections
I'm grateful for Theology Pub. I enjoy the evenings, and I'm stimulated by both the talks and the discussion that follows. I've also been encouraged to hear of some other Theology Pubs that have started up too. (Obviously, the idea wasn't original with me.)
We've faced a few challenges. Finding a format that works took a few years. Originally, the group consisted of my friends. I sometimes miss those days because I miss some of those friends and the dynamic that created. There are some meetings in which I know almost nobody.
Our biggest challenge is finding a suitable space. I like to keep the meetings central and near the subway line. Many of the pubs in downtown Toronto are noisy, making it difficult to hear a speaker. Pubs with private rooms often require a minimum charge, which necessitates a group of at least 35 people. We often only get 25, which forces us to either meet in a noisy pub or to move to a location that isn't central.
Still, it's been worth it. Last night we had Jen Pollock Michel speak on her new book Keeping Place. Jen is an engaging speaker, and she talked about some important themes. I went home last night grateful for the discussions we shared over dinner, the new friendships I made, and for the things that I learned.
If you're in the Toronto area, please join us. Sign up for email notices below, or follow us on Facebook or Twitter. If you're not in Toronto, look for one in your area if it exists. It it doesn't exist, consider starting one. I'm grateful for the experience.
var gform;gform||(document.addEventListener("gform_main_scripts_loaded",function(){gform.scriptsLoaded=!0}),window.addEventListener("DOMContentLoaded",function(){gform.domLoaded=!0}),gform={domLoaded:!1,scriptsLoaded:!1,initializeOnLoaded:function(o){gform.domLoaded&&gform.scriptsLoaded?o():!gform.domLoaded&&gform.scriptsLoaded?window.addEventListener("DOMContentLoaded",o):document.addEventListener("gform_main_scripts_loaded",o)},hooks:{action:{},filter:{}},addAction:function(o,n,r,t){gform.addHook("action",o,n,r,t)},addFilter:function(o,n,r,t){gform.addHook("filter",o,n,r,t)},doAction:function(o){gform.doHook("action",o,arguments)},applyFilters:function(o){return gform.doHook("filter",o,arguments)},removeAction:function(o,n){gform.removeHook("action",o,n)},removeFilter:function(o,n,r){gform.removeHook("filter",o,n,r)},addHook:function(o,n,r,t,i){null==gform.hooks[o][n]&&(gform.hooks[o][n]=[]);var e=gform.hooks[o][n];null==i&&(i=n+"_"+e.length),gform.hooks[o][n].push({tag:i,callable:r,priority:t=null==t?10:t})},doHook:function(n,o,r){var t;if(r=Array.prototype.slice.call(r,1),null!=gform.hooks[n][o]&&((o=gform.hooks[n][o]).sort(function(o,n){return o.priority-n.priority}),o.forEach(function(o){"function"!=typeof(t=o.callable)&&(t=window[t]),"action"==n?t.apply(null,r):r[0]=t.apply(null,r)})),"filter"==n)return r[0]},removeHook:function(o,n,t,i){var r;null!=gform.hooks[o][n]&&(r=(r=gform.hooks[o][n]).filter(function(o,n,r){return!!(null!=i&&i!=o.tag||null!=t&&t!=o.priority)}),gform.hooks[o][n]=r)}});
Name*                                                                                                         First
Email*                                                             Submit