Book Launch Party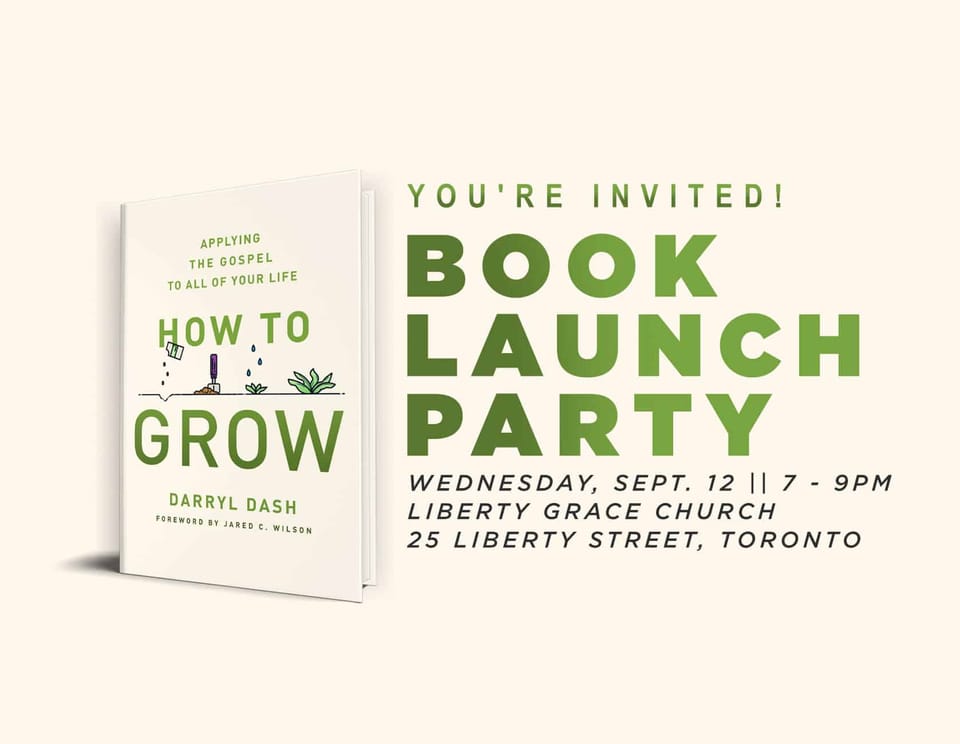 You're invited to a book launch party for How to Grow: Applying the Gospel to ALL of Life.
Come and enjoy good food and music, and get a copy of Darryl's new book.
The book comes out on August 7, but the party takes place on Wednesday, September 12 from 7 to 9 PM at Liberty Grace Church, 25 Liberty Street, Toronto. We'd love to see you there.