My Vertical Neighborhood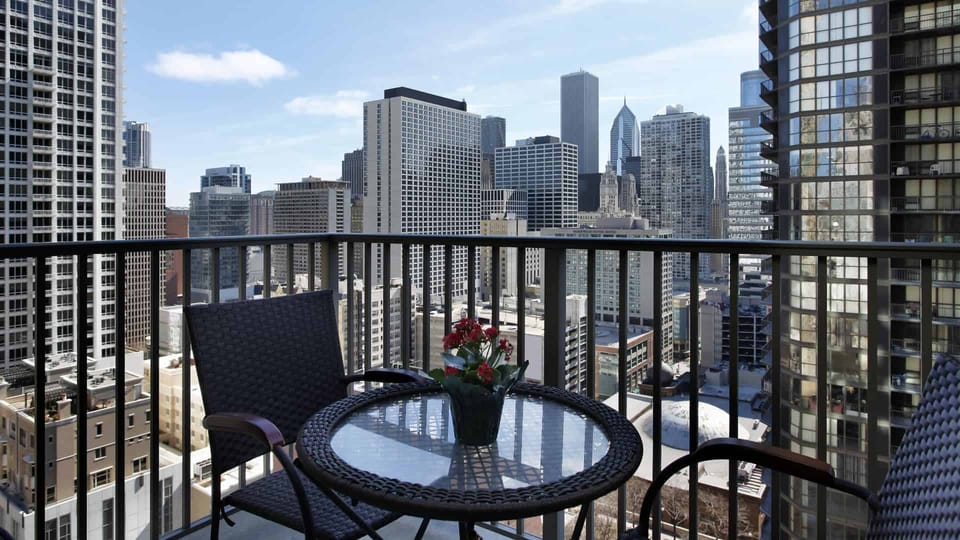 Around the time we began the process of planting a church in a condo community, I met Lynda MacGibbon, who had also moved into a condo community. She's previously lived in a small city in eastern Canada. In her new condo, she, along with a friend, decided to build community in her building through weekly dinners, a writing group, Christmas morning brunches, and even Bible studies.
I loved hearing her stories. I invited Lynda and her friend to speak to our launch team at our new church, and we crossed paths a few times. We both wrestled with similar questions: how do you build community in a vertical community? And how does God's call to love our neighbor work itself out in real life, especially in a context like ours?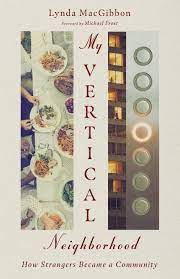 I'd lost track of Lynda's story. I'm caught up now, because she's written a book telling stories of what happened. It's called My Vertical Neighborhood: How Strangers Became a Community.
Lynda and her friend Rachel ended up living on the same floor of the same building. They threw open the door of Lynda's condo for a floor party, placing invitations on the 16 doors on the floor. Nine neighbors came through the door that evening with food and drinks to share. Soon, Rachel announced that she'd open her door every Monday night for dinner between 7 and 9. Sometimes nobody showed up, but they kept at it.
RACHEL was right about consistency, and I was right about commitment. Throw those two ingredients into dinner plans, and guests will come…

Nothing was off topic — ours was not the sort of gathering that had rules against talking politics, religion, or weight loss programs. Rachel and I only had one rule — everyone was welcome…

Commitment and consistency, an abundance of food and drink, an open door, and plenty of prayer. All of these things helped to transform a group of strangers into a community.
We get to meet Brian, a gay man who doesn't believe in Jesus, even as a historical figure; Yolanda, who sometimes ignored social cues and resisted friendship; and Fran, who passed away to everyone's surprise. We see Lynda wrestle through boundaries, her own motivations, how to relate to those who see the world differently, and mostly how to love those God put in her path.
Mostly, we see someone decide to take the command to love our neighbors seriously. My Vertical Neighborhood doesn't include any formulas for how to do this. It does contain a lot of stories, a lot of food, and a lot of love.
When I first heard Lynda speak, I wrestled with the place of the church in her story. She was trying to love her neighbors; I was trying to plant a church. The two shouldn't be contradictory, but they seemed to sound different notes. I still wrestle. Lynda seems to have done a better job building community among her neighbors, but the church seemed somewhat removed; I've had the joy of seeing a new church start, but I don't know that I've been able to love my neighbors quite as well as Lynda has.
And maybe that's the point of a book like this: leaving us longing, leaving us asking tough and good questions about what stories God may want to write among our neighbors as we make ourselves available to love them. It turns out that God will write a story, one that may shape our hearts as much as anyone's. If you long for this kind of story, read this book and pray. God's given us neighbors to love, and when we lean into this calling, the stories are amazing.
More from Amazon.com