Conviction Isn't Conditional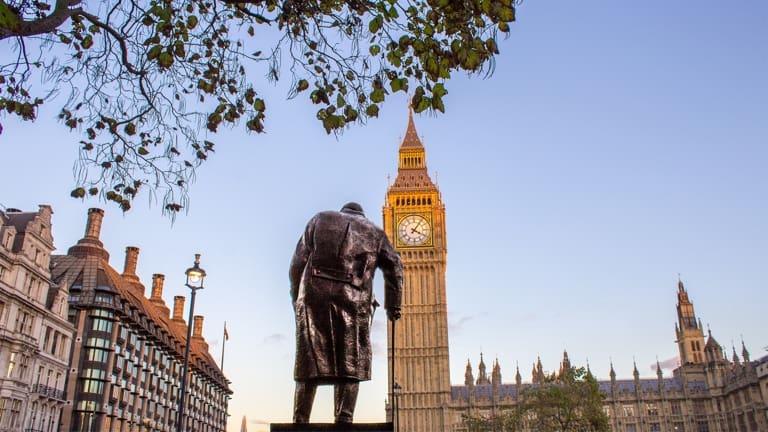 Darkest Hour is a fascinating historical drama that recounts Winston Churchill's resolve against the Germans when most would have capitulated. From our perspective, appeasement seems incomprehensible, and victory against the Nazis inevitable. In Churchill's day, things weren't so clear. Churchill was either principled or delusional depending on your perspective.
I've visited the War Cabinet Rooms, witnessed the evidence of Luftwaffe bombing, and imagined what it would have been to live in southeast England at the time. It's easy to forget: Churchill may not have prevailed. England may have been lost. Taking the right stand doesn't guarantee results.
It's the same with other principled stands. Charles Spurgeon preached to thousands and became one of the most influential pastors of his time, but spent his last years warning against compromise before leaving his denomination. Spurgeon was censured. He took a stand, but he didn't prevail. After his death, his wife wrote that "his fight for the faith … cost him his life."
Principled stands don't always lead to success, but they're necessary anyway.
We're facing an increasing number of issues in which a principled stand looks unpopular and unreasonable. Of course, we should do everything in our power to persuade and influence others and to succeed. But it's possible that we may not prevail. In that case, we can repeat the words of Shadrach, Meshach, and Abednego: "Our God whom we serve is able to deliver us from the burning fiery furnace, and he will deliver us…But if not, be it known to you, O king, that we will not serve your gods or worship the golden image that you have set up" (Daniel 3:17-18). Conviction isn't conditional on immediate results.
"The leadership that really matters is all about conviction," writes Al Mohler. Those convictions matter, even when it costs and even when, in the short term, we don't prevail. It's an important lesson at all times, including our present days.