Andrew Fuller on Being a Pastor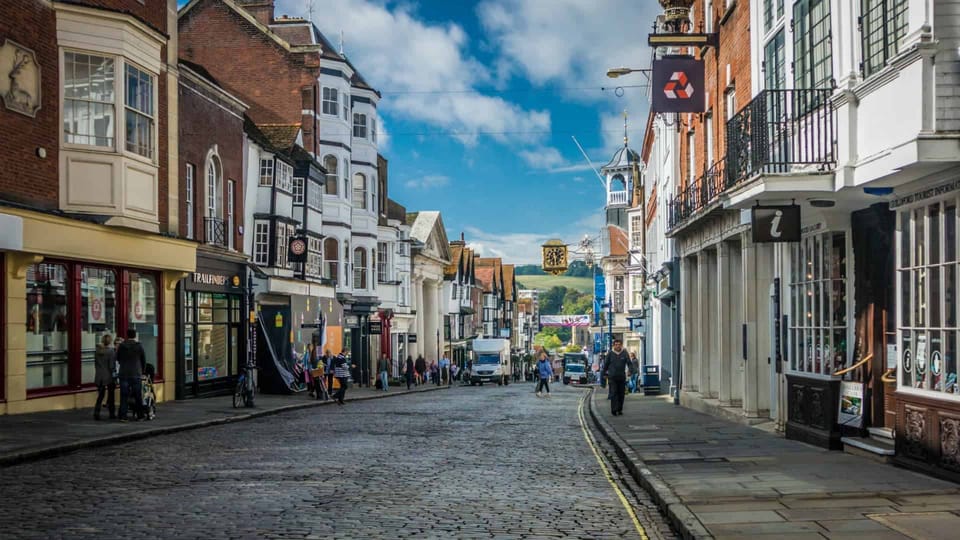 I set out this year to read, with others, six books on pastoring.
I wanted a mix of old and new material, but it never occurred to me to include a set of ordination sermons preached by Andrew Fuller, an English Baptist pastor and a promoter of missions. I'm grateful that Michael Haykin made the suggestion.
You can download a PDF of the sermons here. If you're a pastor, you won't regret it.
Why pay attention to Fuller's ordination sermons? In their book Being a Pastor, Michael Haykin and Brian Croft write:
Evangelical pastoral ministry is in crisis. Since the Sixties, various pastoral models have been tried and found wanting, and none more so than the celebrity mega-church pastor, which has recently been at the heart of serious questions being raised about the integrity of Evangelicalism in North America. A key part of the solution to this crisis is found in the admonition of Hebrews 13:7, where the recipients of that ancient, yet timeless, letter are urged first to 'remember [their] leaders, those who spoke to [them] the Word of God', then to reflect deeply on the 'way of life' of these leaders, and finally to 'imitate their faith' (ESV).
In their view, and mine, Fuller's thinking about and practice of pastoral ministry has much to teach us today.
Counsel to Pastors
Fuller's sermons are unique. They "constitute the largest body of such sermons by a single Baptist author in what historians term the long eighteenth century." Even though they come from a different time, they are just as fitting for pastors to read today as when they were first delivered.
Think that your giftedness limits your ministry more than your character? Fuller disagrees. "Our want of usefulness is often to be ascribed to our want of spirituality, much oftener than to our want of talents. God has frequently been known to succeed men of inferior abilities, when they have been eminent for holiness, while he has blasted others of much superior talents, when that quality has been wanting."
Want to learn how to preach to the heart? Fuller teaches us how. "Sin is a deceitful thing, and we are apt to be imposed upon by its specious names … We need therefore to know the root of the disease, and the various ways in which it operates. In order to effect a cure, the knowledge of the disease is indispensable; and in order to attain to this knowledge, we must study the various symptoms by which the disorder may be distinguished."
Tempted to duck a controversial topic because it will cause conflict? "You must not calculate consequences as they respect this life. If you would preach the gospel as you ought to preach it, the approbation of God must be your main object. What if you were to lose your friends and diminish your income; nay, what if you lose your liberty, or even your life – what would this all be, compared with the loss of the favour and friendship of God? Woe unto us, if we shun to declare any part of the counsel of God!"
Are you feeling discouraged about pastoring a small church? "But be not discouraged; remember that the thinnest assembly is made up of immortal beings, and chiefly perhaps of those who are yet in their sins; and you have an object of greater magnitude within the possibility of your compass than was ever presented to the grasp of an Alexander, a Caesar, or a Buonaparte. The salvation of one soul is of more worth than the temporal salvation of a world – a soul, purchased by the Son of God himself. Think of this, my brother, and be not discouraged, even though you should have comparatively few to hear, unless, indeed, the cause exist in your own deficiency."
I could go on. Fuller's counsel to pastors on this and other topics is worth reading, as much or more as anything else out there.
Counsel to Churches
Fuller doesn't only address pastors. He also addresses churches, and his words need to be heard today.
I gave a lot of examples of his counsel to pastors, but I'll offer just one example of his advice to congregations:
If you love Christ, you will make much of your minister, on account of his being his gift. A gift designed to supply Christ's absence in a sort. He is gone ("ascended"), but he gives you his servants … If God gives you a pastor, do thankfully receive and prize him. He hath not dealt so with every village.
Fuller doesn't argue for blind allegiance. He believes that congregations should willingly choose their ministers, and that there's a place (in private, usually) to correct them if necessary.
But Fuller understands that as pastors need to learn what it means to pastor, so do churches need to learn how to support their pastors in the work of ministry.
What Fuller Offers
Fuller offers us a vision of ministry, not based on recent fads or trends, but on the timeless charge every pastor has received. He helps us see through the assumptions we've adopted from our culture without reflection. He reminds us of what really matters in ministry.
I was encouraged as I read these sermons, and I'm also encouraged to read Being a Pastor, which is based on them.
Top Quotes
We must habitually exalt the Savior and humble the pride of man. Our constant message must be — it shall be well with the righteous, but it shall be ill with the wicked. We must never comfort those whom God would alarm. (53)
Faithfulness is absolutely required of a servant of Christ. You are not required to be successful: your Lord and Master was not very successful, but he was faithful, and so you must be. (61)
If you preach Christ, you need not fear for want of matter. His person and work are rich in fullness. Every Divine attribute is seen in him. All the types prefigure him. The prophecies point to him. Every truth bears relation to him. The law must be explained and enforced as to lead to him. (69)
The preaching of Christ will answer every end of preaching. This is the doctrine which God owns to conversion, to the leading of awakened sinners to peace, and to the comfort of true Christians … This is the universal reminder for all the moral diseases of mankind. (70)
All great undertakings for the church of God are accompanied with difficulties and strong oppositions. (88)
Download a PDF of the sermons | Learn more about Being a Pastor by Haykin and Croft