God Met Me in My Discouragement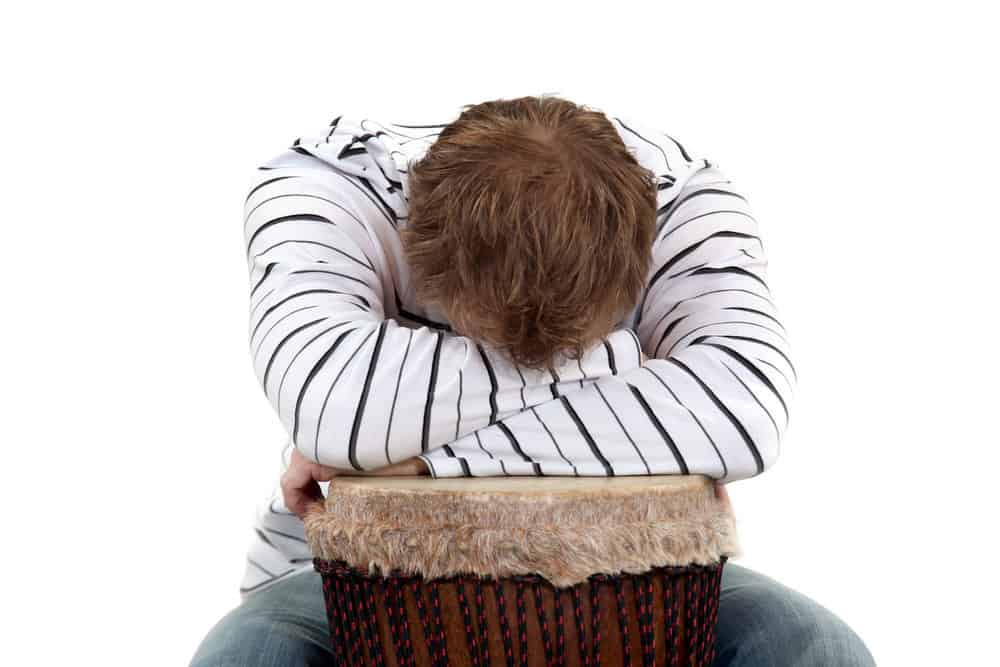 I battled discouragement on Tuesday. I don't get discouraged often, so when I do, it comes as a surprise. It colored everything. It was ugly.
Life can be hard. Ministry can be hard. Most days, I hold onto hope in the middle of difficulty, but occasionally I go under. I'm not alone. "There comes a time in most of our lives in which we no longer have the strength to lift ourselves out or to pretend ourselves strong," writes Zack Eswine. "Sometimes our minds want to break because life stomped on us and God didn't stop it."
Or, as Scott Thomas has said, "Church planters live in a constant state of being either angry, depressed or delusional." I wasn't angry or delusional. That leaves one option.
I once tried to explain to Haddon Robinson, my preaching professor, that a certain kind of preaching can help preachers avoid discouragement. "There's no kind of preaching that can prevent discouragement," Haddon replied. "Discouragement is part of preaching." He's right, and it applies to more than preaching.
Tell me what you'd like about church planting and pastoral ministry, and I'll you: discouragement is part of life and ministry. You may avoid it most of the time, but sometimes you'll get discouraged.
I'm not discouraged now. As I look back, God helped me in three ways.
I journaled. I pulled out a notebook and began to untangle my anxieties. As long as they remained unnamed, they remained powerful. I quickly jotted down three or four items that were on my mind. I was able to identify actions that I could take for each item. I noticed and named. I prayed.
I spent time with others. I happened to be in a meeting on Tuesday. As the day progressed, I found myself feeling better. Discouragement feeds on isolation.
I reflected on the past and the future. During the meeting, we were given two assignments. One assignment asked us to look back on the past two years and reflect on what God had taught us. The other asked us to look ahead ten years, and describe our hopes for the churches we've planted. As I looked to the past and future, my mood brightened.
I didn't plan this. God met me in my discouragement, and gave me exactly what I needed.
You, too, will get discouraged. I pray that God will meet you. He's equal to your worst day. He is a gracious God who meets us in our discouragement, and gives us what we need.