April Theology Pub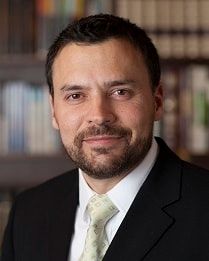 Monday, April 25 — Joe Boot, founding pastor of Westminster Chapel in Toronto and the Ezra Institute for Contemporary Christianity, will be speaking on his latest book The Mission of God.
The Mission of God is a clarion call for Christians and God's church to awaken and recover a full-orbed gospel and comprehensive faith that recognizes and applies the salvation-victory and lordship of Jesus Christ to all creation: from the family, to education, evangelism, law, church, state and every other sphere. You can read more about the book at the Ezra Institute.
Tickets are free. Buy your own meal and drinks; we will pass the hat to cover the meals and drinks of the speaker. The pub will take place from 7 to 10 PM at The Bishop and the Belcher (175 Bloor Street East, Toronto). The entrance is at Church Street and Hayden Street, south of Bloor Street East and Church Street.
**Please register no later than Friday, April 22 so we can reserve enough space.
Hope to see you there!