Let's Try Toronto: An Interview With Daniel Yang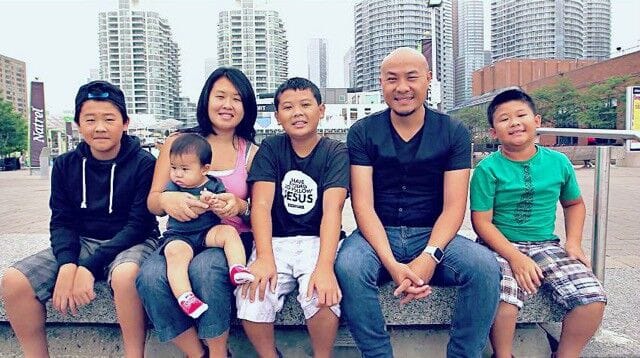 Daniel Yang is planting Trinity Life Church, a new church in downtown Toronto. He's an American who's moved into Toronto to serve.
I'm grateful for Daniel, and that he was willing to answer my questions.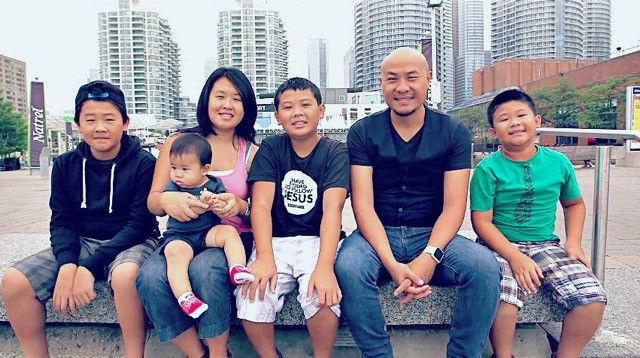 You're not originally from Toronto. What led to you planting a church here?

That's right. I'm was born south of Chicago and at the age 9 my family moved to Detroit. I spent most of my childhood and teenage years growing up in inner-city Detroit in one of America's most dangerous zip codes. I left for university, got married, started a career in engineering, and bought a home in the burbs.
Our move to Toronto is somewhat of a long story. And I often joke that moving here was the most spiritual decision I ever made because I essentially leaned over and asked my wife, Linda, "Where do you want to raise our kids?" And she replied, "Let's try Toronto." There was more to it than that, but really that was what I needed to hear from her to confirm what I felt God already stirring in my heart.
Most Canadians don't realize that Detroit is the closest large city to Toronto if you don't count Hamilton. It's closer than both Montreal and Ottawa. So as a kid, I grew up coming here for weekend getaways and the occasional Chinatown Pho trip. In 2007, while I was still working as an engineer, I took my wife and kids here on vacation and we loved it as a family. Growing up as a refugee immigrant, we fit in well.
Before moving here, I did all my stats research and realized that Toronto —
and all other Canadian cities — are in a desperate need of Gospel renewal and a fresh wind of the Holy Spirit. Our call to Toronto is definitely no less than that. But I've always had a realization in my heart that my greatest disciples are my four sons:  Justin, Conor, Joel, and John-Abraham. I want to expose them and their faith to a global, pluralistic, and diverse society. That's the reality of the world we live in. So planting a church in a global and diverse city like Toronto is one of our best ways we figured out as parents to disciple our kids for the world. We'll see how they turn out in the next couple years! But none of this diminishes our genuine love and concern for seeing Torontonians people come to know Jesus and walk in the abundance of their identity and destiny in Christ.
What do you love about Toronto?

There's just so much to say about Toronto. I love the creative energy it has. I love that people move here to try to make a difference. I love that all the nations are here. I love the food! I love what God has done here in the past and the sense that He's doing something new in our time. But Toronto's also paradoxical. Some of the things that make it great are also what makes it complex and overwhelming. The values of creativity and social good can bring a level of pressure and anxiety that'll exhaust even the most well meaning people.
I love that Toronto is open minded and I can appreciate certain aspects of its liberalism. I don't have in mind the social/political issues that tend to divide the conservatives from the liberals. But what I do appreciate is that because of its openness and inclusiveness, there's a greater variety of people that sit at a table to address societal issues. And more often times than not, that has allowed guys like me — an evangelical pastor — to sit down as well.
How would you describe the spiritual condition of downtown Toronto?

I don't want to circumvent this question, but let me answer it a different way. Before I moved to the city I was praying and a term came to mind: neo-urban-charismaticism. It's the idea that the Spirit of God must release and activate his gifts in the Body of Christ in a new and fresh way. It's true that Toronto is more secular than most North American cities, but I try to stray away from the gloom and doom mentality. (But to be honest with you – there are times when you can physically feel the gloom and doom.) And I'm not just trying to be an optimist. I really do believe that we can pray in faith that the Spirit of God move in a fresh way. That prayer may fall on a ripe harvest field or it may fall on a valley of dead bones. Either way, the Spirit of God can bring life out of it. So I often find myself praying, "Come Holy Spirit" the same way the first century churches prayed Maranatha.
What have you learned about how to minister here?

I've only been here three years, but I hear the lessons get better after the third year! So far I've learned that you can only give what you receive. If you want to give the Gospel, you must receive it and consume it in large amounts yourself. If you preach community, you must truly and genuinely invest in and enjoy the one you're in. If you preach rest and resistance to the city's stronghold of fear and anxiety, then you must re-orient your life around a different principle than the one most others rely on. You have to douse and drench your identity in the Trinitarian God and believe that's enough to carry you through whatever season of ministry you're in.
How would you define "ministry success" in downtown Toronto?

Hear God's voice. Trust Him. Obey Him. It sounds cliche, but most times that's what keeps me going. "Am I obeying as far as I can discern?" If I can answer "yes", then I have to believe I'm "successful" in the ministry.
But in terms of what it means to establish a ministry legacy in downtown Toronto – I think the most important thing we can ask ourselves is, "Is what we're leaving behind going to help the next generation?" If the kids in our church who remain in our church over the next few years grow to learn how to live in the Father's delight, live under Jesus' Lordship, and are led by the Holy Spirit in community — I have no doubt in my mind that whatever I did to contribute to that will receive a, "Well done good and faithful servant."
---
Previous posts: