Lessons from Deep Work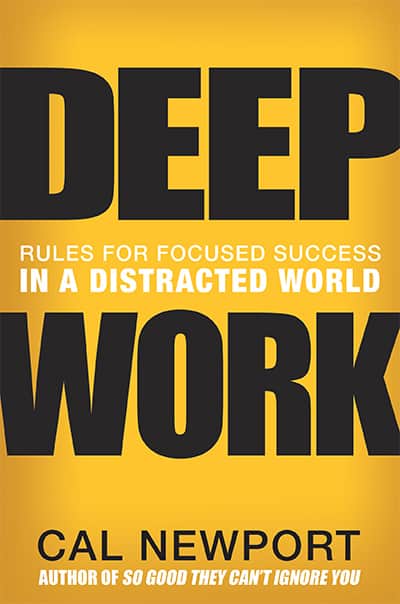 Deep Work by Cal Newport is one of the best books I've read so far this year. It's about the ability to focus, without distraction, on a difficult task.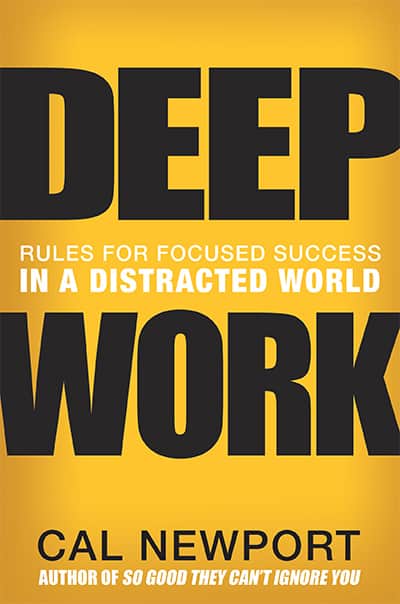 I'd recommend reading the book, but you can also read Newport's blog.
Here are some of the ideas I'm implementing from the book.
Create rituals. I'm working on implementing a morning routine that gives me more time for devotions, journaling, and writing. Intentionality in creating rituals is very helpful in learning how to do deep work.
Make grand gestures. Just as J.K. Rowling checked into a hotel to complete The Deathly Hallows, it's occasionally helpful to leverage a radical change in environment, as well as an investment of time and money, to make progress on a goal. I just employed this tactic this week in booking a writing day.
Shut down at night. Aim for 5:30. Set a firm goal, and then work backward to meet that goal. Then stop thinking about work, completely, until the next morning. I'm still working on this one.
Limit social media. Try fasting from some types of social media without telling anyone. See if you miss it. See if anyone misses you.
Plan days. Instead of spending the day on autopilot, or spending the day reacting, choose work in advance.
These are some things I'm working on implementing. It's definitely a book worth digesting and implementing.