From Canada's Bible Belt to Toronto: An Interview with Tim Strickland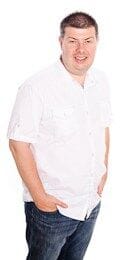 This month I'm focusing on Toronto. My first post, Understanding Toronto, explains why. I want you to care about Toronto, and to pray for churches and church planting here. I'm even hoping some of you will consider moving here to serve.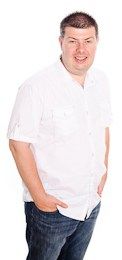 As part of this short series, I'm pleased to interview some pastors and church planters. The first is Tim Strickland, pastor of Waverley Road Baptist Church in Toronto.
You pastored a larger church in western Canada. What made you come to pastor a smaller church in Toronto?
The place where I was pastoring, Three Hills, Alberta, is one of the most churched communities in Canada, but Toronto is one of the least. I felt like I was away from the area of greater need, and I wanted to get back to the front lines.
Two guest speakers we had at our church out west, The Prairie Tabernacle, influenced me quite a bit. The first was Joe Boot. Joe had come to preach during an apologetic series we were doing, and he had recently left RZIM Canada to plant Westminster Chapel in Toronto. I admired him leaving a significant position to do church planting in a difficult place, and it inspired me. Second, Dr. Nelson Annan, my former preaching professor at Tyndale, and also the former Pastor of Bayview Glen Alliance Church in Toronto, came and preached at our missions conference. He challenged us to focus on reaching the cities of the world, as the world becomes more and more urbanized. It made me think about the needs of the city, and Toronto in particular.
On a personal level, Toronto is my home town where I was raised, and I had started to miss it. One time when I was visiting from out west, I got stuck in traffic on the 401, and I actually enjoyed it because it felt like home!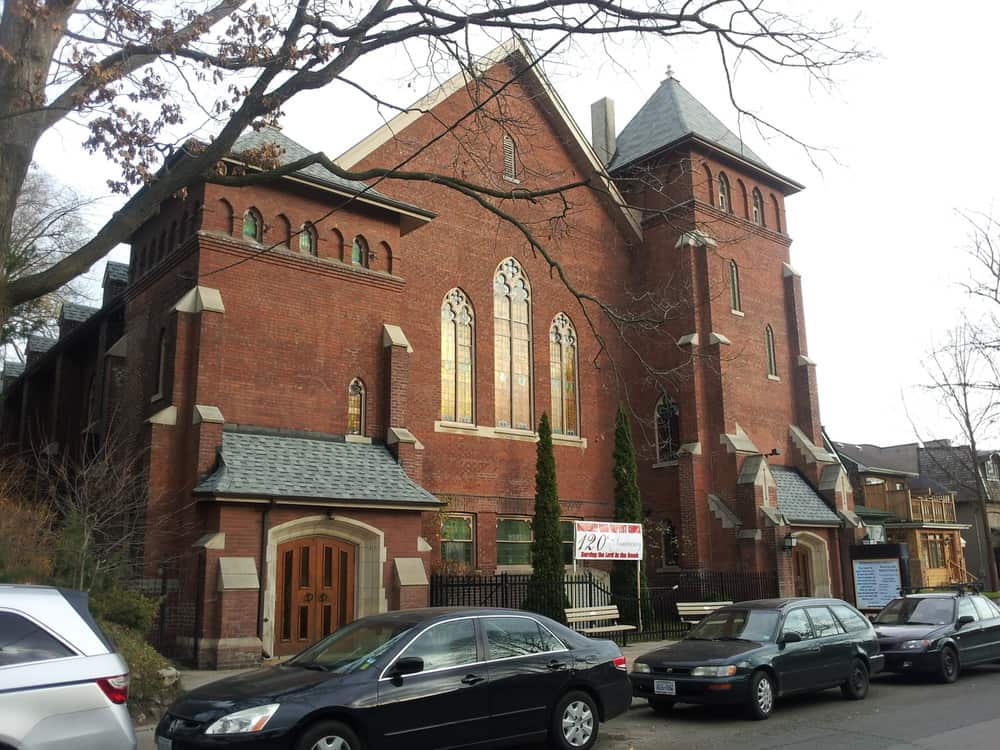 The opportunity came to pastor at Waverley Road Baptist Church, in the Beach neighborhood of Toronto. It was a small struggling church whose glory days were decades behind her. At first I wasn't interested, but God obviously had other ideas and moved my heart to pursue the opportunity and accept the call. It hasn't been easy, but I'm so glad I did!
It has been an amazing four years as we have seen the church start to be revitalized. I now have opportunity to preach and interact with unbelievers all the time, and to share with an amazing team of people at our church in re-establishing Waverley as an evangelistic lighthouse in the Beach.
What have you discovered about the spiritual condition of downtown Toronto?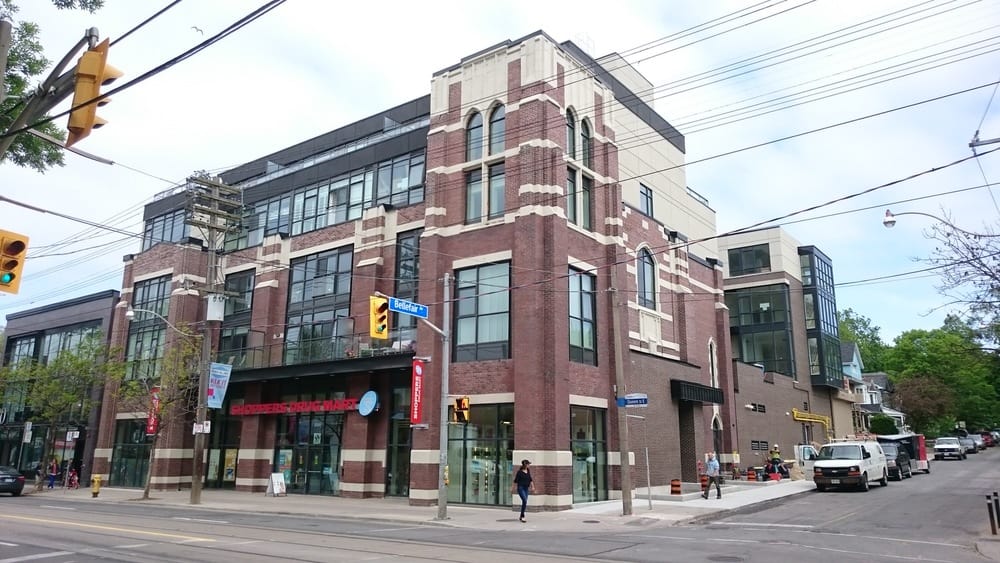 I have come to believe that many people living outside of urban Toronto have little idea of how post-Christian it has become. Toronto was once known as "The City of Churches," but it is now all too common to see churches turned into condos, and many of the great old church buildings are half empty, and not preaching the gospel.
I often say that I am the pastor of the largest evangelical church in The Beach, which is a Toronto neighborhood of 21,000 people. It's true, but it's not all that impressive! It actually illustrates how little gospel presence there is in the city, for there should be many strong evangelical churches in our neighborhood, but there are not. In a comparably sized community outside Toronto, there could be 10-15 Evangelical churches, and we would be one of the smallest. Yet in The Beach, we are the biggest. On a typical Sunday we hit 60-70 people, up from the mid 40's a few years ago. It's progress, but there are so many more people to reach! I estimate that on a given Sunday that less than 1% are attending a local evangelical church in The Beach.
Looking to the broader downtown area, things do not look much different. From The Beach, across the downtown core, to High Park, there are about 800,000 people (about the population of Winnipeg). There are relatively few evangelical churches, and fewer that are growing. The two largest I know of have about 600 people each. In comparison, Barrie, a city of only 150,000 an hour north of Toronto, has four evangelical churches with around 1,000 people each, and many other churches as well.
There is a lot of talk about all of the other religions in Toronto, but the census group that is growing the fastest is "no religious affiliation." It's over 40% of my community and growing. Toronto residents used to report being almost 100% Christian (in the broadest sense), back in the 1950's but it's now barely 50% Christian and dropping. In just two generations we have moved from being Christian to post-Christian.
I've thought a lot about what happened over the last two generations, and to simplify, I see two basic causes:
Exposure to non-Christian religions gave nominal Christians justification to leave the Christian faith and become secular in their outlook.
At the same time, too many believers left the city. The next generation of believers now raise their families in smaller suburban cities and towns like Barrie, Guelph, Oshawa, and Uxbridge, leaving Toronto without a strong evangelical witness.
This all sounds discouraging, but I still see hope and opportunity. Despite Toronto being a post-Christian city, we find that God is giving us many opportunities for outreach with people in our community. We are finding that there is often an openness to spiritual things, especially for their children. For example, we run a Christian kids day camp in the summer and between 50-75% of kids who attend are not regular church goers. We host a Family Day warming station as part of the community celebration and see hundreds of people come through and be exposed to our church and our people. And local community space is at a premium, but we have lots of space in the church. Each week we have hundreds of people in our building for groups ranging from girl guides to fitness clubs to a men's group. A lot of our opportunity is for pre-evangelism, but it's where we have to start, and we try to take whatever opportunities God gives us.
Given the spiritual condition of Toronto, how should the church respond?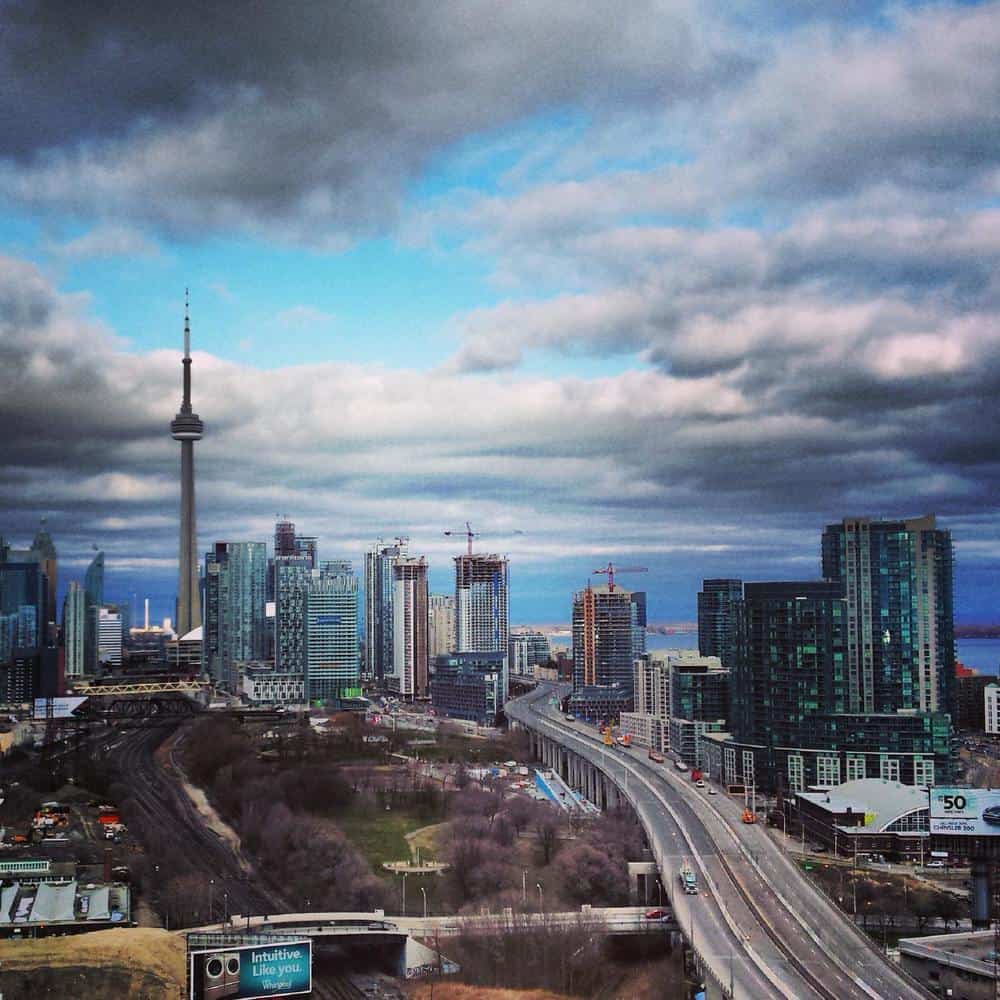 First, every church in the city must see itself as an evangelistic mission station. Our mission is the re-evangelization of Toronto. We must be focused. Everything else is secondary. We cannot see our churches as primarily for Christians. We cannot spend our time debating nuances of secondary theological issues. We cannot continue to struggle with church governance structures that were designed for farming communities in the 19th century. We must focus on the evangelistic mission Jesus gave us.
Second, we desperately need godly spiritual leaders who will be supported and encouraged in leading churches to renewal and health, as well as planting new churches in hard places. We need gifted pastors who will choose to pastor a church of 50 in the city instead of a church of 300 in the suburbs, or who will plant a church from scratch, recognizing that it may be a multi-year process to grow beyond 100.
Third, we need some believers to move back to the city. Churches like the one I pastor are working hard, and there is plenty of opportunity for ministry, but we need more workers. And new church plants find it difficult to build their core teams, because of there are not enough strong churches who can hive off 50 people to kick-start a new church. Like Jesus said, the harvest is plentiful, but the workers are few. We need believers to move back, likely in some organized way, as suburban and small city churches challenge their people to be missionaries and move back to the city where their grandparents used to live. I know many will say that it's too expensive, and I respond like this: You are right, it is too expensive, and no one can afford to live in urban Toronto, except…. 800,000 people do somehow afford do live here. You can afford to live here, just not with a two car garage and 2,300 square feet. You might have to move to a townhouse or a condo, but you can do it.
Fourth, we need churches that have struggled for years to hand over leadership to leaders who are skilled in church renewal. To paraphrase one church renewal expert: Any pastor who is smart enough to lead your church in a turn-around is also smart enough to know not to come to your church, unless he is given free rein to lead. Right now more pastors are interested in church planting than church renewal. Think about what this means: Most guys would rather start with no paycheck and no people but freedom to lead. So they choose to plant rather than get bogged down in a struggling church that stifles their leadership. There are a lot of struggling city churches that could be moving forward, but capable pastors will not consider coming, because they know the present leadership would not let them lead. That needs to change.
Fifth, churches need to intentionally seek to reach children. There is so much opportunity with children in the city. Many families are busy with both parents working and they are willing to send them to a church program to provide care and Christian teaching for their children, at an affordable price. They know their kids need some values and they are willing for churches to help.
What does ministry success look like in a place like downtown Toronto?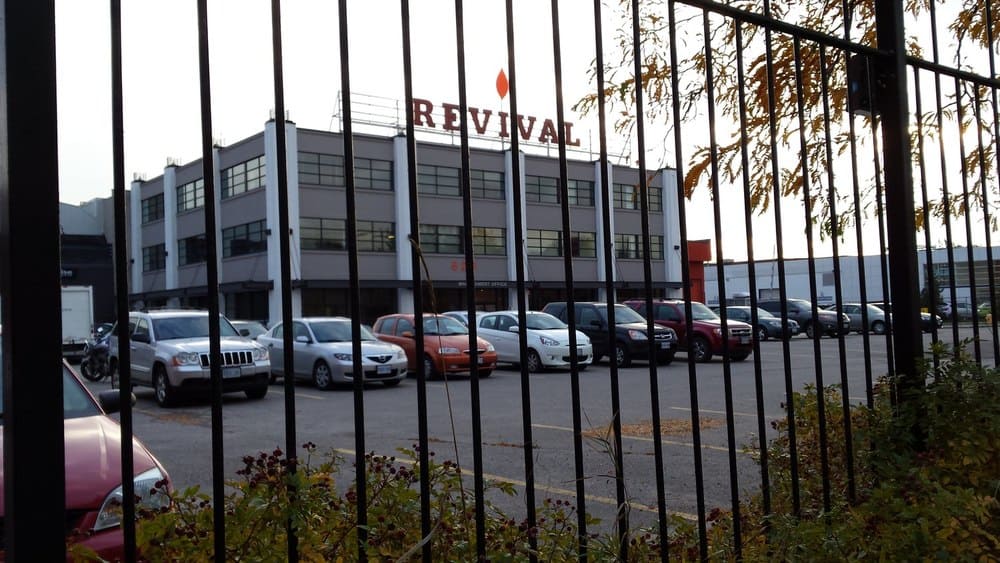 It really depends on the church.
But first, we need to stop comparing ourselves to some American pastor who planted in Churchville, Oklahoma, and his church grew from him, his wife, his 4 kids and 2 dogs to 3000 people, 50 acres, 10 multisites, and 3 kennels. The soil in Toronto is hard and that type of growth is not going to be the norm. Right now a church of 300 in urban Toronto makes the top ten list of the largest churches. Planting a church and having 50 people after a few years will be a success, because many of those 50 will be formerly unchurched people. I believe that we will start to see churches of 1000 or more once again, but we need to recognize that the hard soil makes growth more challenging.
Also, for a pastor in a city church it can be hard on your ego, as your suburban colleagues measure success in the 100's, while adding staff and new buildings, while you measure success as that new family who came and actually stayed, or that you didn't have to borrow money to pay the bills last month. By the way, I know we're supposed to be more spiritual than that, and not have egos, so you can pray for us city pastors to remember that our calling is different than our suburban colleagues, and our church's success is the Lord's anyways, not our own.
For some dying churches, success will be admitting they don't are not able to turn things around, and handing over leadership to a re-start team, who are skilled in church revitalization.
For other churches success will be committing to an outward focus, in decisions and dollars. I've told our church that when I vote, I vote for the people outside the church, because they aren't here (yet) to vote and we need to care for them above ourselves.
The Leadership Director in our Fellowship of churches, Godfrey Thorogood, taught me to use the acronym C.P.R., Cultivate, Plant, Reap, when it comes to reaching people. With hard soil, you spend a lot of time cultivating hearts before you get to plant the word and reap the harvest of souls. So success for us is often progress in our cultivation, with faith that God will give opportunity for planting and reaping.
There are people reading this that don't live in Toronto, and maybe don't even like Toronto. Why should they care?
Yes, a lot of the rest of Canada doesn't like Toronto. I really noticed it out west, but I notice the same thing here in Ontario, outside the city. Many people see Toronto as arrogant and self-important, unsafe and overpriced, crowded and rushed, and a place where they would never want to live.
I think that attitude is common among believers, who would add 'worldly' and maybe even 'wicked' to the list of adjectives. In short, we've done a Jonah, with Toronto being our Nineveh. We don't like the city, we don't want to go there, and we're happy to run the other way. With this attitude, it's no wonder we've been moving away for two generations.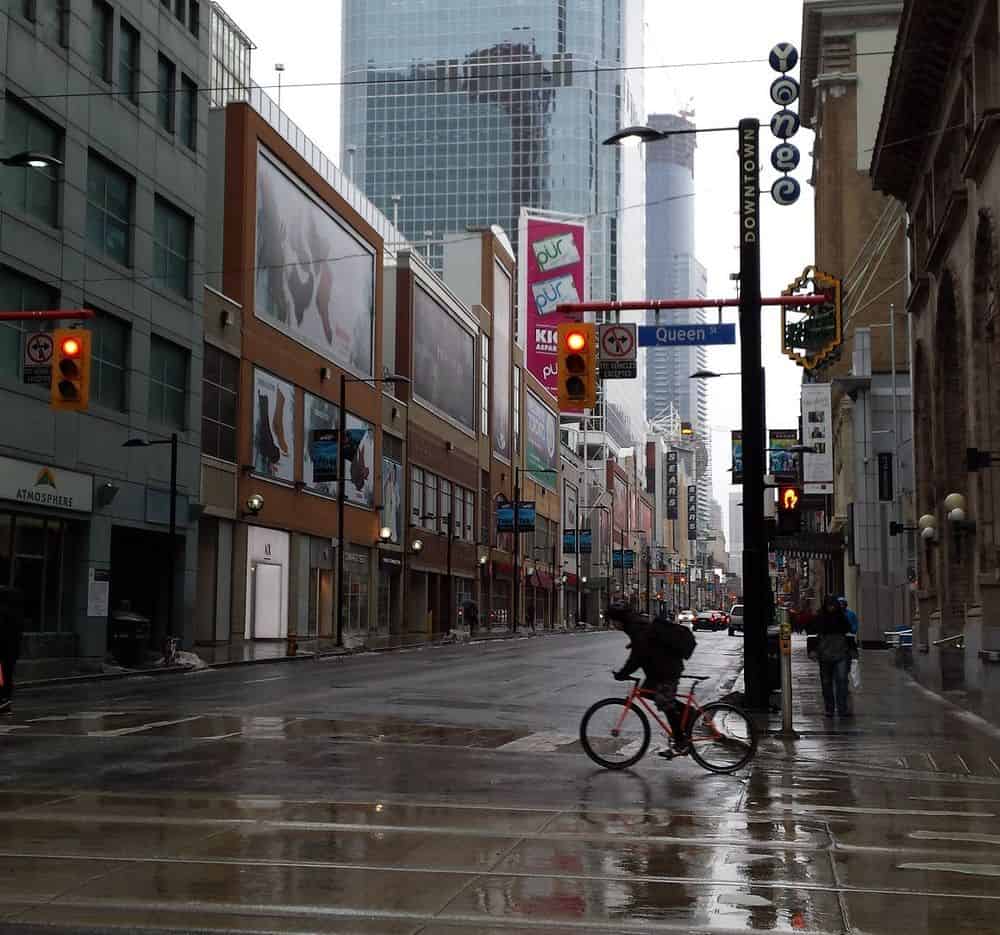 But we need to remember that if God loved the pagan city of Nineveh, then he loves Toronto too. Jesus died for Toronto as much as for any other place and we need start loving Toronto like the Lord does. I am often reminded of Robin Mark's song Revival, where he sings about the Lord: "You love this city and You love these streets." I think about Toronto, a city that Jesus loves, right down to the city streets.
Toronto is the largest city in Canada, the financial hub, the seat of the largest provincial government, headquarters for Canadian national newspapers and media outlets, and home of some of the largest hospitals, universities, and museums. Toronto is a political, financial, educational, and cultural center that spreads its culture and values all across Canada. You can't say you care about the spiritual decline of Canada and then ignore Toronto. One of the reasons our country is in spiritual decline is because evangelicals have vacated our most influential city. The values we are getting spread across Canada are the values we should expect, when the 'salt and light' are absent from the source. If you care about revival in Canada, you need to care about Toronto.
Here are four things we can do:
Love Toronto — We need to share God's love for the city.
Live in Toronto — As I've said above, we need some believers to move back. In Nehemiah's time, no one wanted to live in the city of Jerusalem, so they actually had to do a lottery to choose one in ten people to live in Jerusalem and repopulate the city (Nehemiah 11:1-2). Maybe we should do the same :), but it would be better if many would offer themselves willingly as missionaries who will live, work and repopulate churches in the city.
Send church planters and renewal pastors to Toronto — I often hear about people planting churches in suburbs and other small cities. That's great, and no doubt it's needed, but if Keswick or Cambridge needs a new church, then how much more Toronto! If Oakville or Stouffville needs a church renewal pastor, then how much more Toronto!!
Pray for revival in Toronto — We need a work of God here, and we need His people to pray, believe and take action.