The City of Borrowed Gospel Ethics: An Interview With Dan MacDonald
Dan MacDonald is one of the first Toronto church planters I met. He pastors Grace Toronto, a downtown Presbyterian (PCA) church. I'm grateful for his ministry, and for his willingness to answer my questions.
I've heard you say that there are harder places to do ministry than Toronto, but
not many. Why do you think this is true?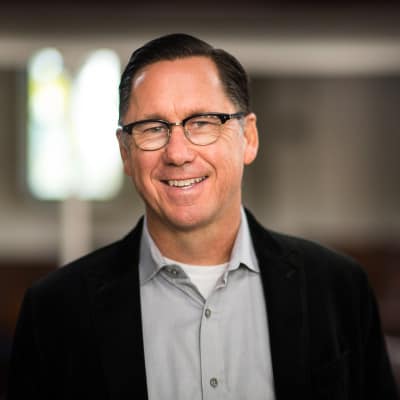 Did I say that? If our context is North America, I think that is fair. There are three things that come to mind, that jump out at me when I read your question.
The first is, that the speed of life in a busy global city makes doing anything (other than work), well just… hard. Everybody is not just busy, they are slammed, gasping for air and margin.
The second reason is that Toronto has such a powerful culture. I grew up in Montreal and spent almost a decade in Vancouver, but they don't seem to have anything close to the force of the Toronto culture. By that I mean, Toronto really tries to squeeze you into its mold, in terms of values, priorities, outlook, and cultural zeitgeist, much more powerfully than other Canadian cities do. New York is the only North American city where I have seen the like. And so fighting for a fully-orbed Christian world and life view is tremendously strenuous.
The third reason, and I don't think I will say this well, but I will try — the third reason, is that Toronto is a really successful, magnetic, counterfeit version of the gospel promises. Toronto has affluence without too much inequality, diversity without much racism, safety without being dull, excitement without being dangerous. Toronto, more than any other city I have lived in or experienced, has borrowed gospel ethics, re-articulated and re-configured them in secular expressions, and done better than just about any global city in the world in balancing all these things. Almost every conceivable cultural good that Christianity promised other cultures throughout the centuries — freedom, equality, dignity, safety, etc. — Toronto has delivered on, without any self- conscious reliance upon God. Toronto is not just a secular city; it is proud, with some justification, of the cultural achievements it has earned while being avowedly secular. And that makes it a very spiritually complacent city. They think they have got it figured out.
Tim Keller, in a private conversation a few years ago, put it succinctly: "no matter how much New Yorkers pride themselves on being a secular city, in the United States, Christianity is still a creditable world and life view. In Toronto, it simply is no longer."
How would you describe the spiritual climate of Toronto?
My answer above probably spells this out as much as I can. The climate is intensely secular, spiritually apathetic or passive-aggressively hostile to Christianity. We are in a spiritually pulseless place, generally speaking. This has its obvious implications for evangelism, but what caught me off guard was its corrosive effect upon Christians. Discipleship in Toronto is far, far different than other contexts, partly because the culture — the 'world', in biblical terminology — has never been this enticing, or intimidating, in any context I have ministered before. I was stunned at how much Christians in this city struggle with temptations, and with upholding basic Christian disciplines, ethics, and priorities. Like the effect of Mordor on Frodo, this city wears down disciples of Jesus. Now that I have been here long enough, I can testify from personal experience that this is true.
What does ministry success look like in downtown Toronto?
Good question! I think it really depends upon your calling, and gifting, and God's particular providence upon your life. For some laypeople, it might be staying faithful to Jesus through the temptations of the street. For a pastor or a church, ministry success is so hard to measure. The population of the downtown core seems to turn over about every 6 years, so if you are a downtown church — and you and I both are such — you must be prepared to have a massive turnover in your church pretty regularly. We feel at Grace as if we have people for a time, and it is precious, and then we will release them to gospel ministry in other churches and other cities. Ministry success is seeing fruit in the lives of the people you minister to, and watching them soar often after they have left you.
What keeps you going despite the challenges of ministry here?
The electing love of my Father, the redeeming grace of my Redeemer, the encouraging work of my Paraclete. And my wife. Seriously. And the opportunity to express Christ to a needy and strategic and beautiful city.
   
What are your hopes for this city? How would you like people to pray for it?
Pray that Toronto would become a place of shalom, a place of spiritual, and economic, and cultural renewal after the pattern of the glory and love of God and Jesus Christ.
---
Previous posts: