God Dreams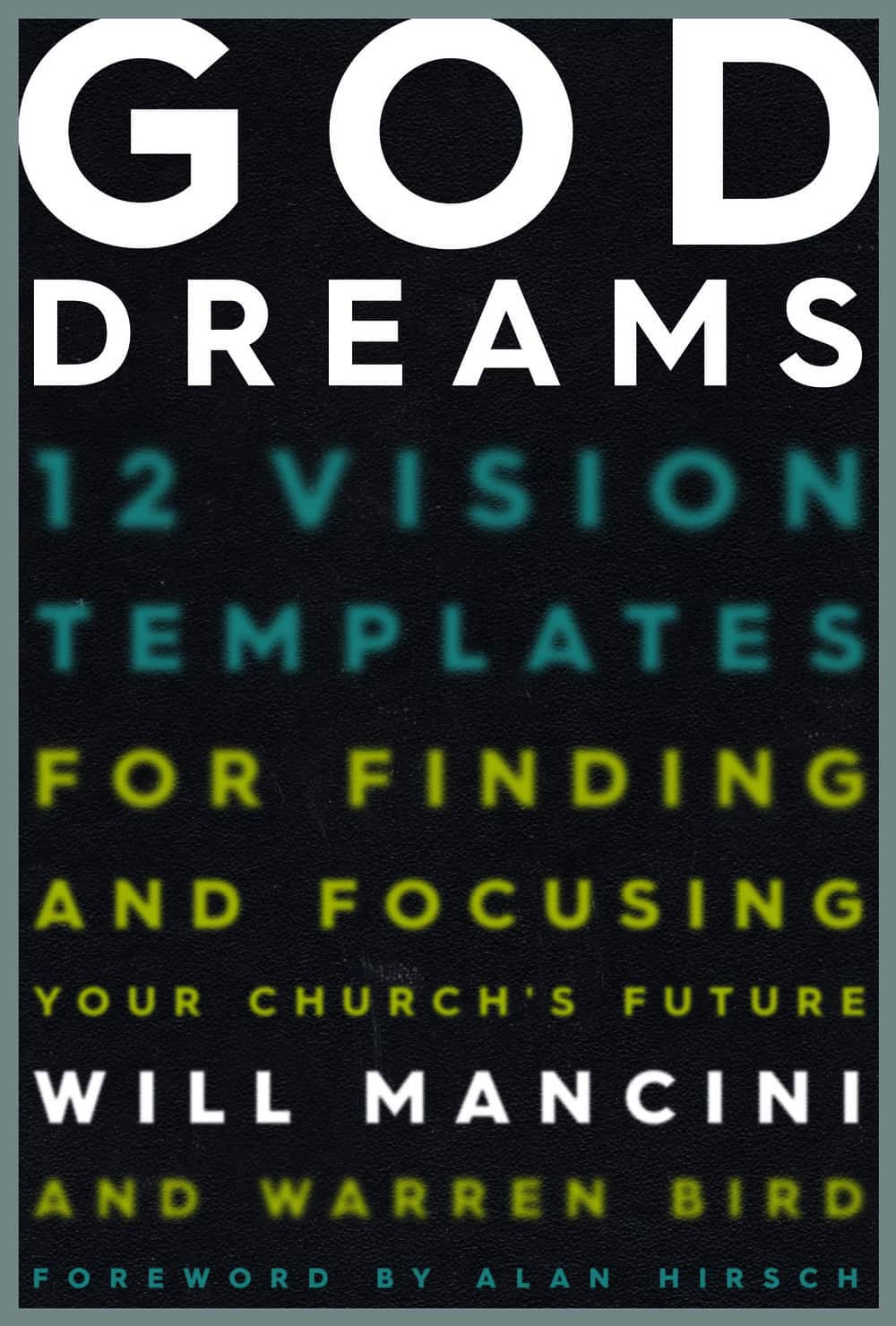 The aim of God Dreams is simple. It's about "visionary leadership in the local church." In particular, "it's about articulating a visionary plan in a way that's compelling, measurable, and marked by stunning clarity."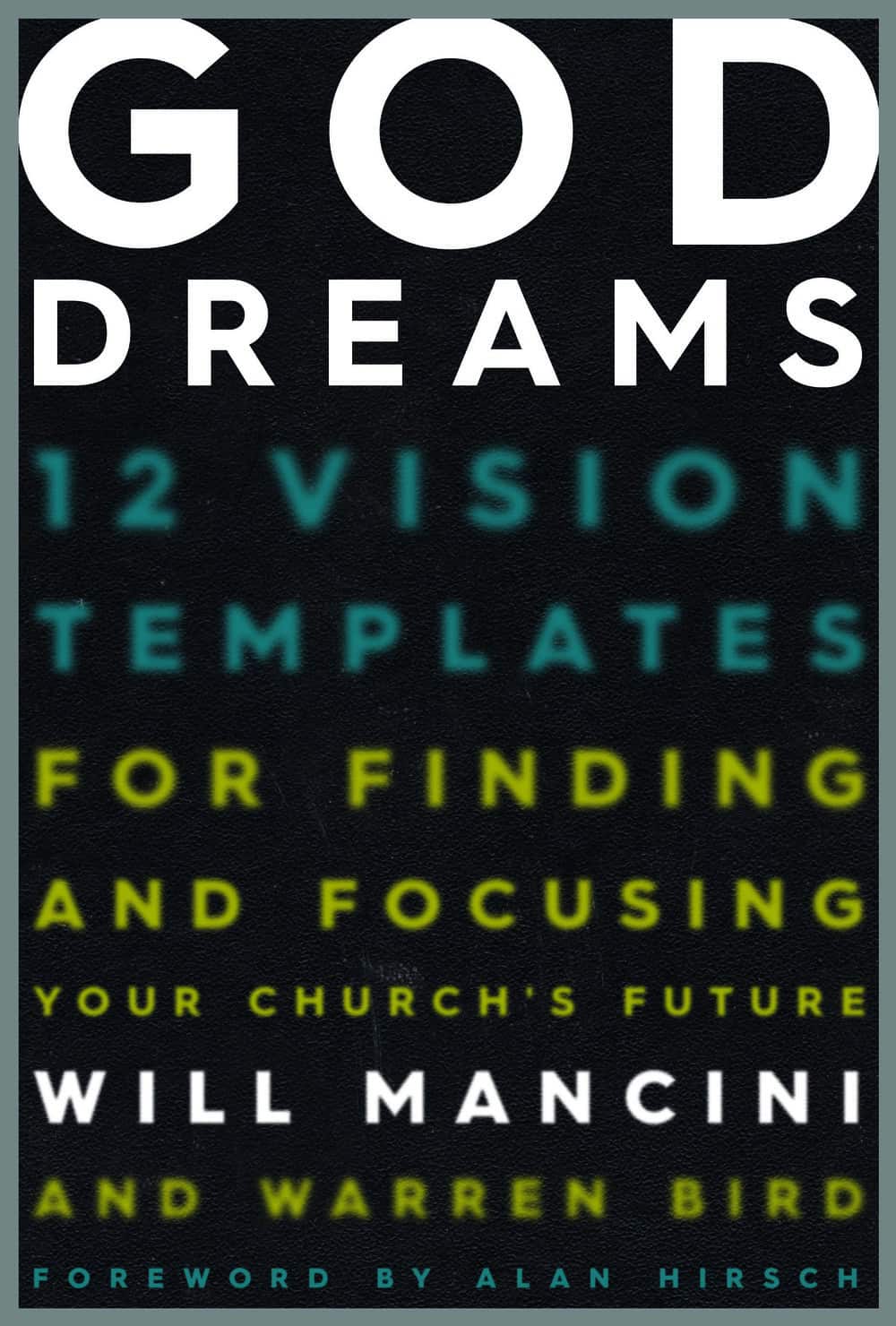 The problem? "The typical pastor doesn't get close to a basic competence level in visionary leadership." Despite our best intentions, we get sidetracked by busyness, the next how-to book, and prepackaged solutions, as well as the needs of our congregation. God Dreams, by Will Mancini and Warren Bird, provides a process for church leaders to use to create a picture of their church's future, and clear next steps on how to get there.
I'm a fan of Will Mancini and his work. I read his earlier book Church Unique when it first came out, and have used it in the process of church planting. I've also been part of his personal vision cohort, and it's helped me a lot. I've been looking forward to this new book because I relate to what he says. I'm not naturally great at creating and communicating vision.
Church Unique is about identifying a church's identity: its culture, DNA, ministry philosophy, or ministry model. God Dreams provides the next step: identifying a church's direction, "the picture of your church's future or your church's ultimate contribution," including "your long-term plan and resultant short-term priorities."
God Dreams includes six sections:
Restart the Conversation — Identifying barriers and obstacles to vision, and debunking mediocre approaches to vision
Discover Visionary Planning — Introducing a simple tool that churches can use to track vision and its implementation on one page
Find Your Future — Twelve vision templates that represent four broad categories of vision, subdivided into three variations in each category
Focus Your Long-Range Vision — Developing and implementing a long-range vision
Execute Your Short-Range Vision — Developing and implementing a short-range vision
Lead with Freedom — Reminding us why vision is important, and what it can do for us and our ministries
This isn't a book to read by yourself. "The conversation is the win," writes Mancini. The process described in God Dreams will involve key leaders in your church. The paper version comes with page markers that will allow you to give the book to leaders so that they can read the key section of the book that has been designed for team interaction.
I was initially nervous about the idea of vision templates because they seemed too cut and paste. I needn't have worried. The templates are a starting point, leading to 132 combinations, and ultimately to a unique version for each church with the subsequent steps. "The templates strike a great balance," says Mancini. "They show you the way, but you do the meaningful work."
If Mancini is right that most pastors don't even get to basic competence in visionary leadership — and I think he is right — then this book is needed. The process and tools in this book are helpful, covering both vision and implementation of that vision. I'll be using it in the coming months with our church, and I'd encourage you to do the same.
It's only the first week of January, but I'm predicting that this book will make my list of favorite books from 2016.
More from Amazon.com