Cross-Cultural Ministry at Home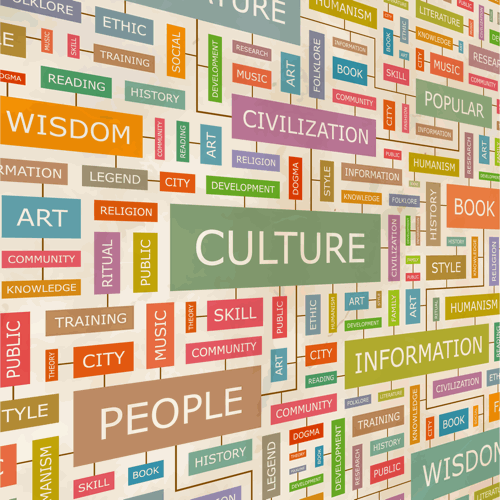 Someone has started a Facebook group for debating current issues in our community. It's a church planter's dream, because it regularly confronts me with the reality that people think very differently than I think they do. That's something I need to know.
I grew up in a suburb of Toronto. I've lived in the Greater Toronto Area my entire life. And yet, I'm involved in cross-cultural ministry right in my own backyard.
What happened? Three things. I've physically moved, and that means that I live in a new community with different values. I've aged, and that means that I'm learning from a different generation than my own. And society has changed. Even if I stood still, society hasn't, and that means trying to catch up.
I'm not alone. Matt Galloway, host of the Metro Morning radio show in Toronto, tweeted as he watched the Grammys with his kids:
I can relate, but it goes much deeper than music. It has to do with worldviews and values.
What does this mean?
It means that we need to remind ourselves regularly that we are sojourners and exiles here (1 Peter 2:11). Because I've lived here my whole life, it's easy for me to think I know the culture more than I do. We need to pay attention to the subtle cues of cultural misalignment. They're everywhere.
It also requires that we learn. It means asking lots of questions and listening well. Sometimes the best and hardest thing that a preacher can do is shut up and listen. It also means that I read widely, including the magazines and newspapers that people in my community are reading, especially the ones I don't want to read because I don't like what they say.
It also means that we need to learn to communicate to people who think differently than I do. Tim Keller talks about distinguishing between "A" doctrines (commonly held beliefs that line up with Scriptural teaching) and "B" doctrines (areas in which culture and Scripture disagree). He advises us to 'float' 'B' doctrines on top of 'A' doctrines, looking for ways to build the truth they don't accept on top of the truth they do. This isn't the entire answer, but we must give thought about how to communicate into a culture that's different than ours.
Finally, it means that we need courage. Douglas Groothuis writes:
Christians should know what they believe and why they believe it. As they grow in their confidence that Christianity is amply supported by reason and evidence, they should likewise grow in their courage for the Christian witness. The stakes are too high to be ignorant or cowardly.
We need the courage to engage rather than simply withdrawing, even when things get challenging.
Cross-cultural ministry is great. We just have to remember that's what we're doing, and learn to do it well, even at home.