Voices From the Past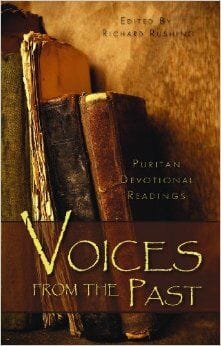 Some books really should have been magazine articles. Some books, however, pack so many thoughts into each page that they need to be savored slowly. Voices From the Past: Puritan Devotional Readings is one of those books, and it's going to be my devotional for the coming year.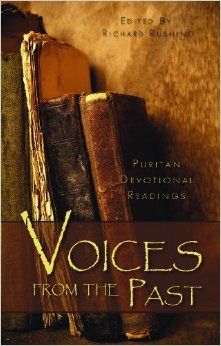 I was reminded of Voices From the Past by Rosaria Butterfield, who referred to it in the expanded edition of her book Secret Thoughts of an Unlikely Convert. She called it her favorite devotional, and said, "Buy this book now and read it daily. You will thank me for this advice." I followed her advice, and I suppose it's now time to thank her.
There are a few things I appreciate about this volume.
First: it makes the puritans accessible. Puritans were a group of English Protestants in 16th and 17th centuries who wanted reform within the Church of England. Unfortunately, puritan has become a pejorative term. Many have never read the puritans, and wouldn't know where to start. Voices from the Past is a good way to introduce yourself to their writings. You'll quickly discover some of your favorite Puritan writers. I love John Flavel, William Gurnall, and Richard Sibbes, but you can't go wrong with any in this volume.
Second: it packs a punch. Puritans were masters of both theology and application. In a short amount of space, they are able to unpack a theological truth and apply it with clarity and precision. They do this better than almost anyone does today.
Finally: it's timeless. There's power in reading something that is centuries old. It's helpful to read truths that have endured, and it's reassuring to trace back current teachings through the centuries.
I've used a number of devotional books, and many of them have been good. Voices From the Past is my favorite, and is probably the only one that I'll read more than once.
More from Amazon.com | WTS Books