Saturday Links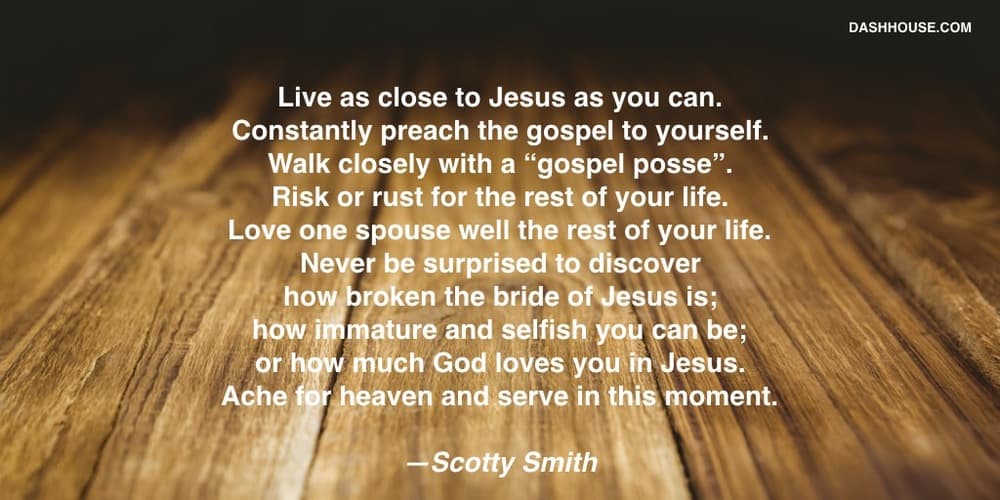 Links for your weekend reading:
I didn't need a nudge; I needed to be nuked by the gospel — the same gospel of radical grace I'd been preaching with passion to others for years.
The Perfect Storm for Gospel-Driven Sanctification
This side of heaven, there is still sin in me. I am a wretched sinner.
Born again, I am a new creation and the Spirit of Christ resides in me. I am a saint.
Simple Leadership Statements I Want My Mentees to Know
A sample:
"Don't get bothered if somebody gets mad at you for putting your family before your ministry."
"In the end of your ministry, it'll be just you and your wife sitting on the couch. If you want to hold hands then, hold hands now."
The gospel and the gospel's glorious gifts bring rejuvenating sanity to pastors.
Eight Life-Changing Things Someone Taught Me
There have been seven or eight lessons I have learned over the course of my life that have altered my thinking in profound ways.
Here's a quote from an interview I did with Scotty Smith a couple of years ago: