This Church Opens Wide Her Doors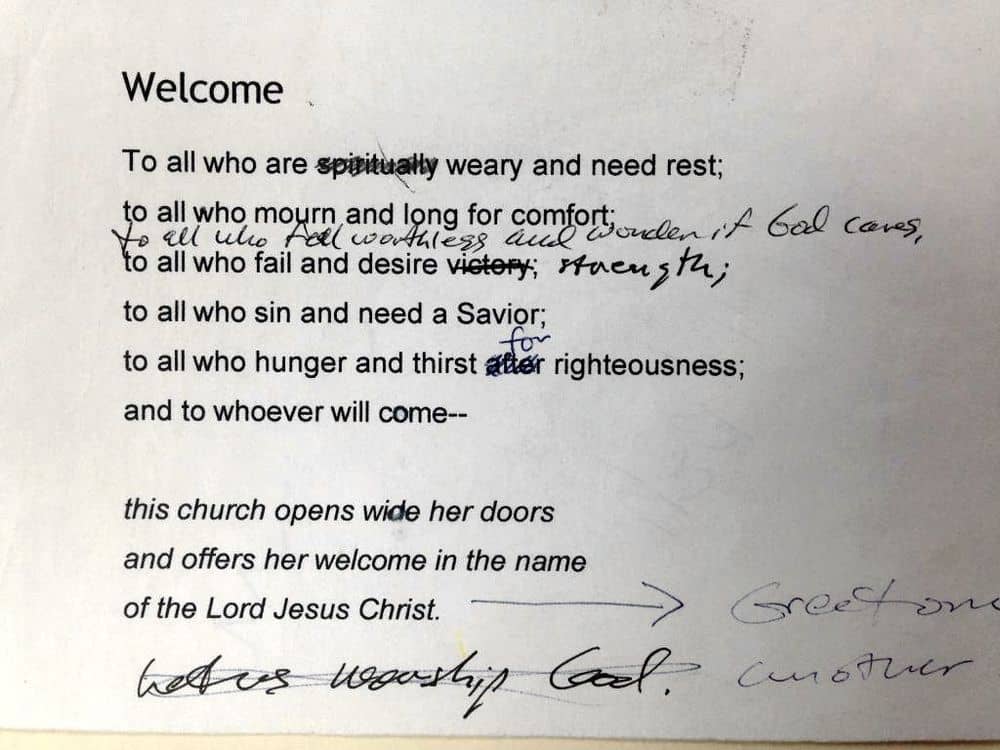 When people walk into church, according to Ray Ortlund, they have been beaten up all week. We live in a social environment in which we never measure up. We are soaked in an environment of criticism and comparisons, so much so that it feels normal. We are made to feel small at work, in advertising, and in almost every area of life.
We swim in an ocean of criticism all week, and then we walk into church.
That's why Ortlund gives a little speech at the beginning of the worship services at Immaneul Nashville that he adapted from James Boice from Tenth Presbyterian Church:
To all who are weary and need rest;
To all who mourn and long for comfort;
To all who feel worthless and wonder if God even cares;
To all who are weak and fail and desire strength;
To all who sin and need a Savior —
This church opens wide her doors with a welcome from Jesus,
the mighty friend of sinners,
the ally of his enemies,
the defender of the indefensible,
the justifier of those who have no excuses left…
Ortlund says, "I just want people to know, it's going to be different now. You just walked into grace. We can relax. We can own up. We can be honest. We can face the living God through the blood of Christ and let him speak to us."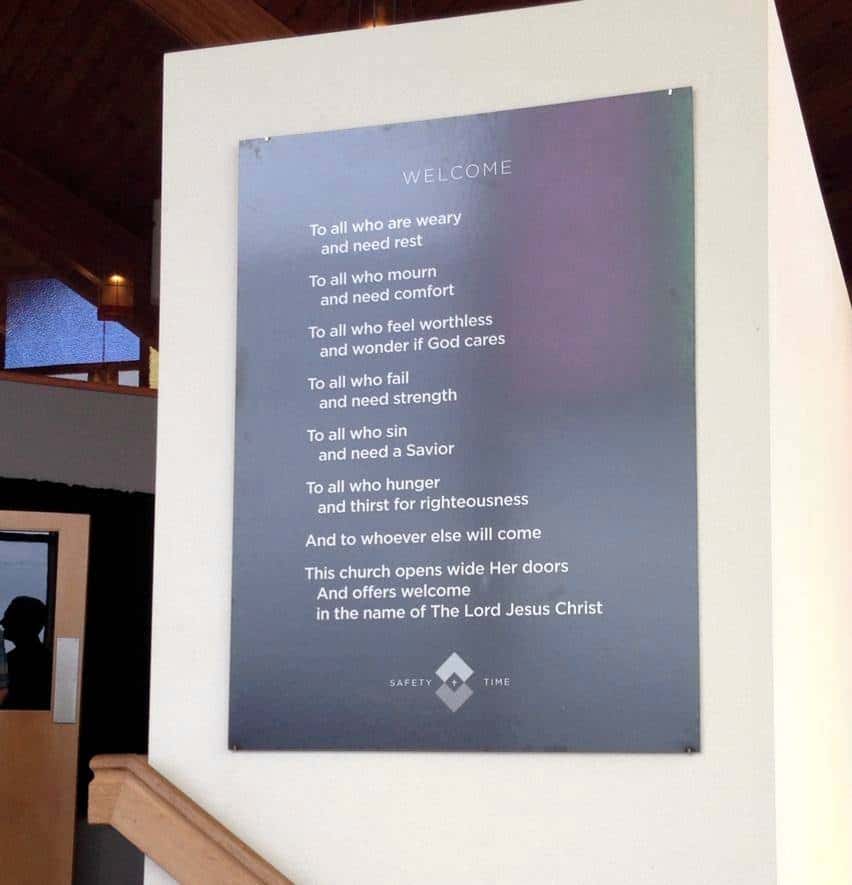 In the next hour, he wants the souls of the people to be re-oxygenated, so that when they walk out of the service they feel alive again.
I love this! As you can see from the picture, others have borrowed it from Ortlund as well.
Check out Ray Ortlund's excellent message at The Gospel Coalition Atlantic Conferences — this post is based on his comments at the 19 minute mark — as well as the other messages. I felt my soul re-oxygenated as I soaked in grace under the teaching at this conference.