A Year of Precision Nutrition
Charlene and I have been clients of Precision Nutrition's coaching program over the past year. Charlene actually qualified as a finalist. I wasn't a finalist, but I experienced some great changes.
I didn't start off impressed – in fact I was fairly cynical about this program when I first heard about it. Charlene joined PN in a support role, which didn't make me any less suspicious. I was wrong: I'm now impressed.
Some things I've been learning over the past year:
I love working out with my wife. It's a marriage builder. Why didn't I start years ago?
Restriction doesn't work. Not only isn't it fun, but it backfires. So much for most of the approaches to weight loss out there!
There's a lot more to this subject than eating and exercise. There's a huge emotional and cognitive component. Health is about more than food. It's about mindset.
Food is a gift. I think we eat less food overall, but much better food, and we're also more thankful for it.
Habit-based approaches, using small habits, work a lot better than trying to change through willpower or by making sweeping changes.
Common grace is amazing. We have lots to learn from others.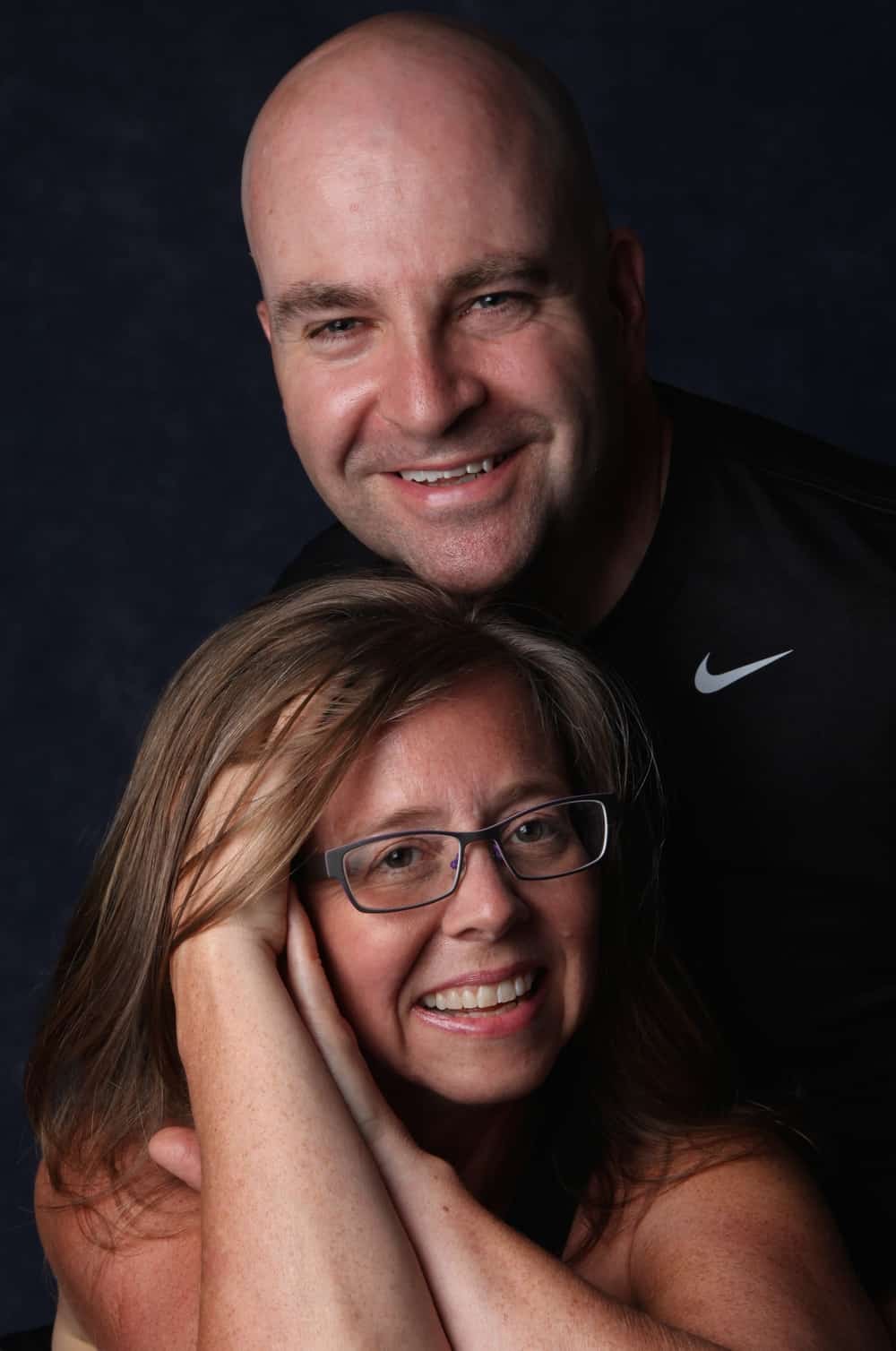 The program caps off with an optional photo session. We were surprised how much we enjoyed it. Here's a sample of one of the over 500 (!) pictures we had taken.
This isn't an ad; I get nothing for it. But I am grateful that we went through their coaching. I highly recommend the program, or something like it. It's been good for our marriage and our health. Check it out if you're interested.
If you want to do something on your own without signing up for their coaching program, you can check out their Precision Nutrition System (a book) for a fairly low cost. I also found a few other books helpful in the past year as well:  Foodist and two Michael Pollan books (The Omnivore's Dilemma and Food Rules).