Busyness — Dangerous or Necessary?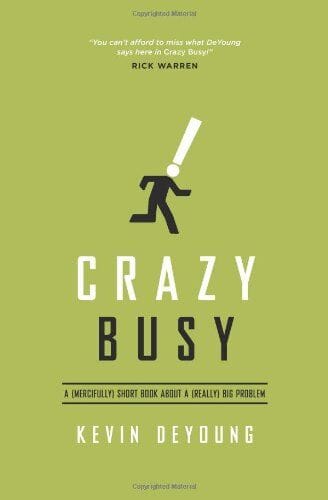 I've been busy lately, much too busy. I've had a succession of weeks that have been barely manageable, but each time I've consoled myself that next week would be better. Of course, the next week never is, and the cycle goes on.
As I've thought about this, a couple of things have come to mind. I'm thinking through what I'm doing, and whether my pace is sustainable or not. I'm not one of those people who believe it's better to wear out than rust out; isn't there a third way? I'm thinking through articles like this one and I'm resolutely taking my Sabbath this week.
But I'm not completely sorry that I'm busy.
I've talked to a couple of small business owners in Liberty Village recently. One left a prestigious position to start his own business. He's worked seven days a week to get things going, and hasn't taken a vacation since he's started. It gave me some perspective. Yes, I still need to examine my priorities and act wisely, but why shouldn't I work as hard as him? Paul tells Timothy to work as hard as a hardworking farmer whose work finally pays off (2 Timothy 2:6), so maybe I'm on to something.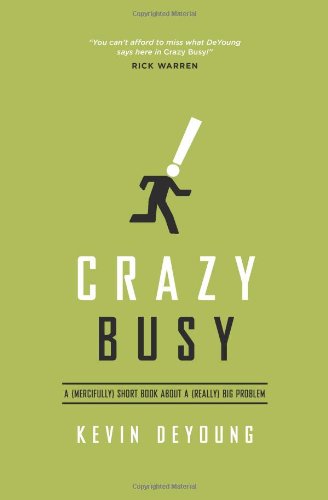 I talked to a church planter yesterday who admitted that he's had a run of busy weeks like I have, and that it's a necessary part of what it means to start a church.
Perhaps Kevin DeYoung was right in his book Crazy Busy:
It's not wrong to be tired. It's not wrong to feel overwhelmed. It's not wrong to go through seasons of complete chaos. What is wrong— and heartbreakingly foolish and wonderfully avoidable— is to live a life with more craziness than we want because we have less Jesus than we need.
Hard work isn't a bad thing. While busyness can be a danger, it can also be a necessary part of what God has called us to do. I need, as they say, the wisdom to know the difference.