People-Pleasing Pastors: An Interview with Charles Stone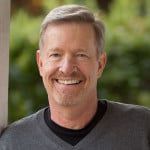 Charles Stone is pastor of West Park Baptist Church in London, Ontario. He's also author of a new book called People-Pleasing Pastors: Avoiding the Pitfalls of Approval-Motivated Leadership. I plan on reviewing this book soon.
I'm grateful that Charles was willing to answer some of my questions.
You found that a large majority of pastors have people-pleasing tendencies. Why do you think this is such an issue among pastors?
I think God gives pastors a heart for people. After all, we are called shepherds. The very nature of our being in the so called "people business" makes it easy be drawn into people pleasing patterns. However, it's important to differentiate between healthy people pleasing (loving and caring for others which is pleasing) and the unhealthy kind that I write about in the book.
What made you tackle this topic? Did you struggle with this issue yourself?
When I entered ministry I was so eager to please that I began to develop subtle pleaser tendencies on top of the tendencies I took from my childhood. It took years of uneasiness and frustration before I began to realize my tendencies. I wondered if I were alone in my struggle, since so little was written on the subject. So I began to put my thoughts together on this subject. I then surveyed over 2200 pastors and found out that I wasn't alone. 79% of pastors in one survey and 91% of pastors in another survey indicated that people pleasing affected their leadership at some level.
You tap into some helpful resources, such as family systems theory and mindfulness. What would you say to pastors who may be suspicious of these approaches?
I believe family systems, created in the 60's and 70's by a psychiatrist, Dr. Murray Bowen mirrors in many ways a biblical view of describing how we handle our emotions. And mindfulness, the practice of being present in the moment and being aware of our current thoughts, was modeled by Jesus' life and teaching. He was always present in the moment. In Matthew 6 he used common illustrations of flowers and birds to make people aware of being in the moment. Brother Lawrence who wrote The Practice of the Presence of God provides a good example of a believer who practiced this moment-by-moment awareness of the Lord.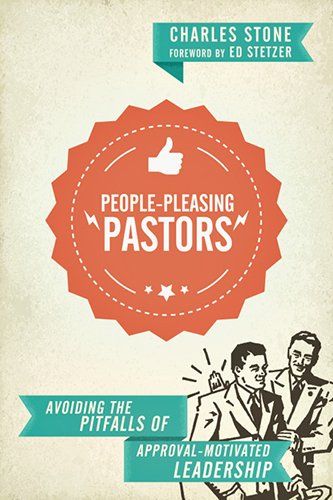 People-pleasing tendencies can be so deep-rooted that some may think it's impossible to change. Why are you hopeful that change is possible?
Jesus is in the business of changing our lives. He promises everything we need for life and godliness. The Apostle Paul wrote in Romans 12.2 that we must renew our minds. As we do that in the power of the Holy Spirit, He will change our unhealthy pleaser tendencies.
Some churches may be threatened if a pastor stops leading in a people-pleasing way. How can pastors help their churches understand that moving away from people-pleasing is healthy for both pastors and the church?
Deeply rooted people pleasing tendencies can actually normalize these patterns in a church. If those cases, I encourage pastors to have their leadership read the book together. I include a team study guide at the end that can help them apply. I'd also encourage such pastors to teach some messages about people pleasing because the issue affects everyone, not just those in ministry.
Thanks, Charles!