The Open Kitchen Ministry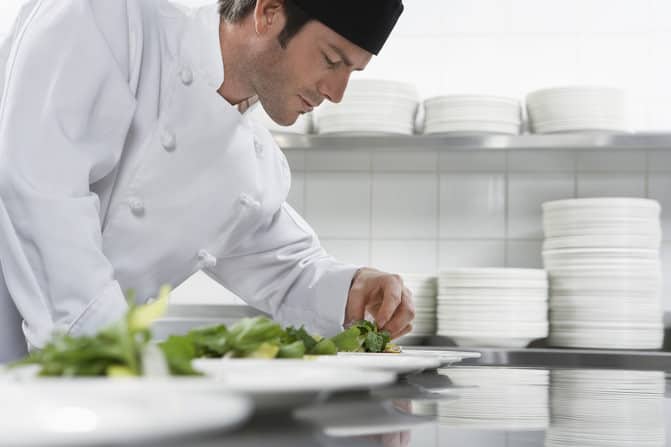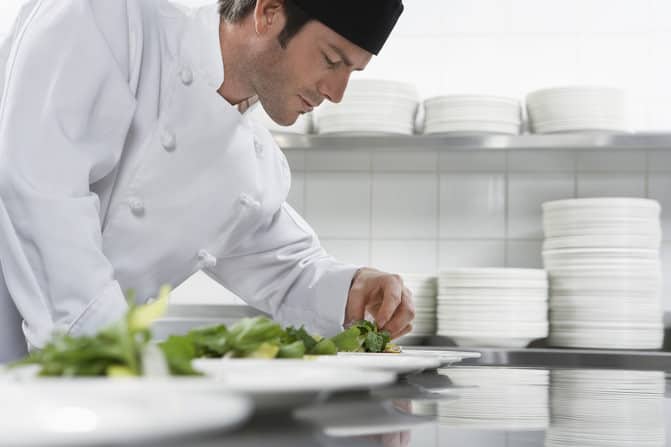 I remember the first time I saw an open kitchen in a fancy restaurant. You could reserve a table right beside the kitchen and spend your evening watching the chef cook, talking to him, and even sampling some of his work if you were lucky. An article in Time describes what's happened:
In the past, restaurant customers may have preferred food to magically appear out from behind closed doors, with no indication whatsoever about how the sausage is made—figuratively or literally. After years of hearing Big Food and fast food horror stories that'll turn your stomach, however, the prototypical modern diner seems to want transparency rather than mystery.
For maximum transparency, restaurants ranging from fast-casual superstar Chipotle, to indie eateries favored by foodies, to massive fast-food chains like Domino's are all turning to the open kitchen.
The open kitchen trend seems to have been born in big cities such as New York, where chefs cooked within view of diners largely due to space constraints. Getting in the habit of watching chefs do their thing on TV has obviously boosted the fascination with what goes on in restaurant kitchens. As diners grew obsessed with celebrity chefs and the creative ways fresh and exotic ingredients were being combined, consumers increasingly came to view the flames and steam and clattering in the kitchen as part of the "show" of dining out.
It's not just the casual restaurants, either. The nicest restaurant we've enjoyed in Toronto has an open kitchen.
I'm wondering if there's something to learn here for the church — not that it's part of the "show" but that it becomes the very fabric of what it means to be the church.
I remember the days when the inner workings of church would be hidden behind closed doors. How the sermons, music, programs, and vision of the church came to be was a complete mystery. The pastor was someone who emerged once a week, but then disappeared until the next meal appeared. They dished it up, and we enjoyed it.
Perhaps there's a better way. Paul writes:
So, being affectionately desirous of you, we were ready to share with you not only the gospel of God but also our own selves, because you had become very dear to us.
For you remember, brothers, our labor and toil: we worked night and day, that we might not be a burden to any of you, while we proclaimed to you the gospel of God. You are witnesses, and God also, how holy and righteous and blameless was our conduct toward you believers. For you know how, like a father with his children, we exhorted each one of you and encouraged you and charged you to walk in a manner worthy of God, who calls you into his own kingdom and glory. (1 Thessalonians 2:8-12 ESV)
Paul went beyond sharing the gospel. He shared his own life. People saw his work, the quality of his life, and his relationships. He exhorted and encouraged them as a father does his children.
There's a place in preaching to share the process of moving from text to sermon, and one's own wrestling with the text, so that people know what went on in the kitchen, and how they can do it themselves.
There's a place for opening up the leadership process of a church, so that people understand who leads, and how decisions are made.
Mostly, there's a place for opening up our lives so that people can see the quality of our lives and closest relationships, so that there's no real place to hide, and so that we can get close enough to exhort and encourage each other — not for show or faux vulnerability, but for the sake of sharing our lives as Paul did.
There's nowhere to hide in an open kitchen, and maybe that's a good thing.