Top 10 Books of 2014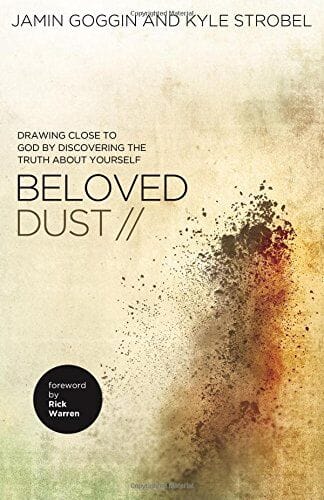 Here, in no particular order, are the ten best books I've read this past year. Not all of them were published in 2014, but most of them were.
Beloved Dust: Drawing Close to God by Discovering the Truth About Yourself — I didn't expect to love this one as much as I did. It's one of the most profound books I've read this year. It's about understanding who we are, discovering and accepting our limitations and the opportunity we have to commune with God in our humanity. I heartily recommend this book. I'll be reading it again.
The Gospel: How the Church Portrays the Beauty of Christ — It's one thing for the church to preach the gospel; it's another for that church's culture to be shaped by the gospel. Ray Ortlund does a great job of explaining what a gospel culture looks like. "The need of our times is nothing less than the re-Christianization of our churches, according to the gospel alone, in both doctrine and culture, by Christ himself," he writes.
Prayer: Experiencing Awe and Intimacy with God — I'm not surprised that a book on prayer by Tim Keller would be good. Keller approaches prayer from a theological, experiential, and methodological perspective. It draws on Scripture, church history, and Keller's own experience. It's a rich read, and it whet my appetite for prayer.
Redefining Leadership: Character-Driven Habits of Effective Leaders — This book should be required reading for all church leaders. Joe Stowell shows us that leaders are driven by Christ-formed character, and that successful leadership is not defined by the standards of this world but by the counter-intuitive perspectives of the Kingdom of Christ. It's a detox from the ways we've adopted the world's leadership values. So important.
Teach Us to Want: Longing, Ambition and the Life of Faith — Jen Pollock writes great pose. She also tackles an important topic with insight, helping us understand the place of desire in the Christian life. This book recently won Christianity Today's Book of the Year award in Christian living, and it's well deserved.
Samson and the Pirate Monks: Calling Men to Authentic Brotherhood — Men often struggle alone. Nate Larkin tells his own story of isolation and failure, and calls us into the freedom of gospel-shaped brotherhood. I wish that men in every church would read this book. We need the type of freedom, confession, and gospel safety that he describes.
What's Best Next: How The Gospel Transforms The Way You Get Things Done — Matt Perman helps us think about productivity and the gospel. It's about serving others to the glory of God. It's both theological and practical. If you want to think about why and how to get your best work done, this book will help you greatly.
Essentialism: The Disciplined Pursuit of Less — I've read this book at least three times so far, but I'm a long way from implementing its lessons. It's about the disciplined pursuit of less, and doing less, but better, so you can make the highest possible contribution. As someone who tends to overcommit, I really appreciated this book's message.
A Place of My Own: The Architecture of Daydreams — I don't even know if Michael Pollan is capable of writing a bad book, but if he is, this isn't it. Pollan describes the process of building a small structure in the woods behind his house, and manages to turn this into a stimulating 350-page book. This was one of my favorite summer reads.
Creativity, Inc.: Overcoming the Unseen Forces That Stand in the Way of True Inspiration — I've been amazed at the power of organizational culture. Ed Catmull not only tells the story of Pixar, but helps us think about not only building a great organization but a great culture. It's a fun book to read with some important lessons