Saving Grace: Daily Devotions from Jack Miller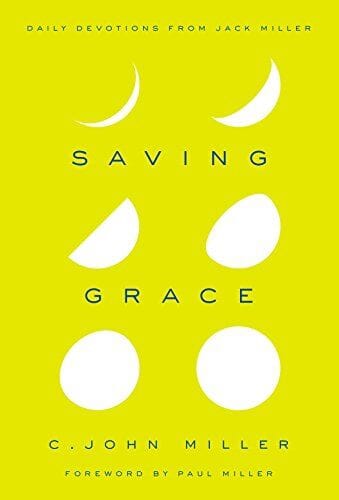 I read a lot of books, but there are only a handful that have changed me as much as The Heart of a Servant Leader by C. John Miller. I bought this book in early 2008. By this time I'd been listening to Tim Keller sermons for a couple of years, and I'd attended my first T4G conference. I'd been wrestling with the ideas of gospel centrality and was in the early stages of working through all the implications for my life and ministry.
The Heart of a Servant Leader accelerated all that. It was written by C. John (Jack) Miller, a pastor and seminary professor from Pennsylvania who had once quit the ministry in discouragement. In the months following his resignation, God transformed Miller, and he returned to his church and seminary a different man. I've met people who knew Miller, and they say that the difference was a marked one. When he returned to the pulpit, his son Paul Miller thought, "God is going do something with my father. You can't be that excited about Jesus and something not happen."
Miller went on to have the most effective years of his ministry, and that change continues to ripple through the lives that he influenced. The Heart of a Servant Leader is a collection of letters written by Miller, and it's about as close as I could get to the man now that he's with the Lord. The letters drip with the gospel, and could only be written by a man who had encountered God's grace in a radical way.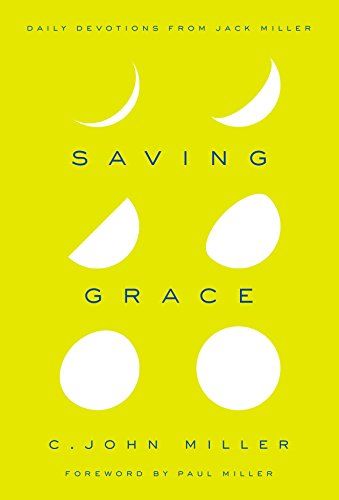 That's why I'm excited by a new book called Saving Grace: Daily Devotions from Jack Miller. Whereas The Heart of a Servant Leader was a collection of his letters, Saving Grace is a collection of meditations from his sermons. (His sermons, by the way, are also available for purchase.) It covers topics like forgiveness, relationships, temptation, prayer, joy, and perseverance. I haven't read the whole year, but what I've read so far lives up to my hopes. Paul Miller puts it well:
A devotional is a particularly good way to hear Dad's preaching. By taking it in small doses, you'll be able to absorb it better. You'll pick up a cadence in Dad's preaching on grace as he woos you and then warns you. As he prods you away from yourself, the love of God will warm your heart.
I'm very excited by this book, and I've ordered a bunch to give out to people at our church this Christmas (don't tell). New Growth Press has the book for 40% off right now, and they also have a sample of one week's reflections.
It's not that Jack Miller was perfect. Quite the opposite. It's that God's grace got ahold of an imperfect man and completely changed him. The gospel joy that's present in his writings is contagious. I'm looking forward to spending the year working through this devotional, working that joy into my own soul.