1,500 Quotations for Preachers, with Slides: A Review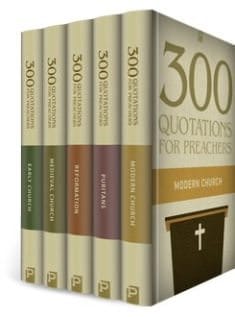 I have a library of almost 3,000 books. Sadly, most of them are in storage. I no longer have a dedicated office, and there simply isn't room for more than 100 or so books in our condominium.
Before I lost most of my library, I was sold on Logos. Now that I don't have room for most of my books, I'm even more sold. Given the choice between a printed commentary and the Logos version, I will choose the Logos version every time for a few reasons:
Logos is portable. I can use it anywhere, including in my new office, the coffee shop.
Logos books are backed up. I just lost a box of books in a flood. That can't happen with my Logos books.
Logos is cross-referenced. I can work through the reference materials a lot quicker when using the Logos system because of how they index and cross-reference their resources.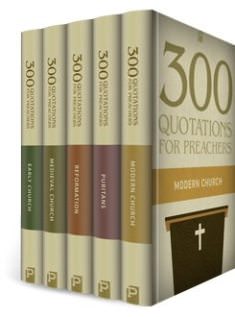 I was happy to be offered a chance to review a Logos resource. The one I chose is called 1,500 Quotations for Preachers, with Slides (5 vols.). It includes quotations organized by different eras of church history: the early church, medieval church, Reformation, Puritans, and the modern church.
Here's a sample of how it works. I started by choosing to study the Second Coming: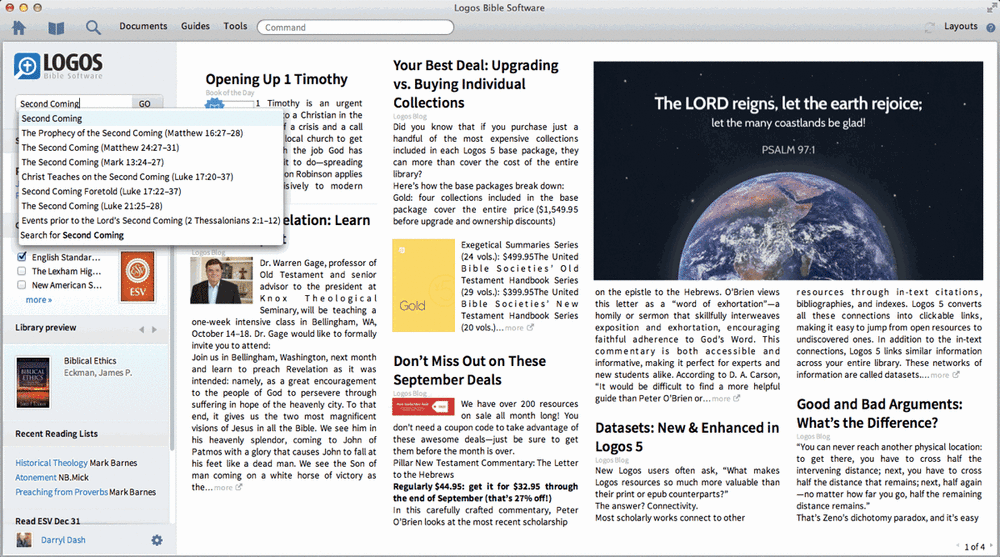 The software comes up with a Topic Guide and a Sermon Starter Guide. When I chose the Sermon Starter guide, it included a list of references to the Second Coming in the 1,500 Quotations for Preachers underneath the Preaching Resources: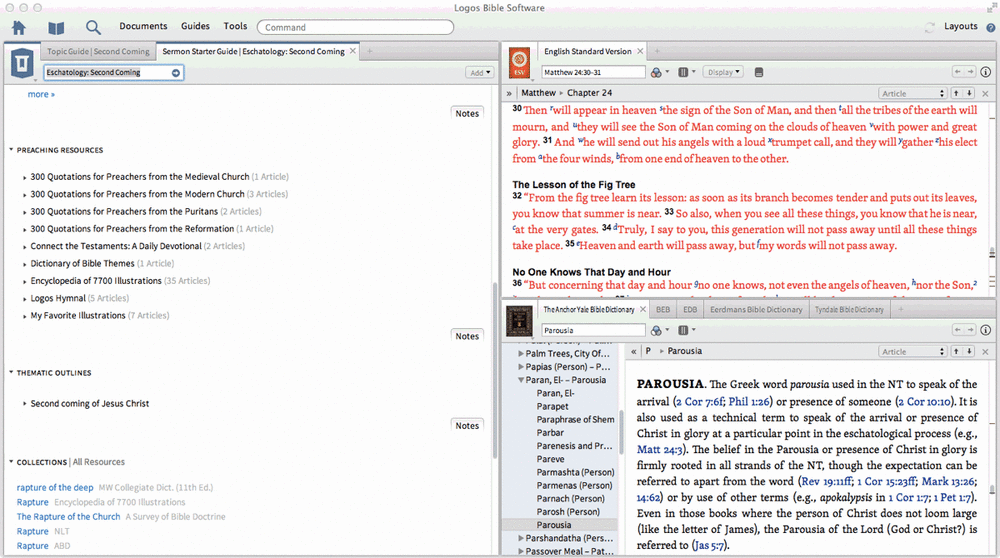 From there I browsed through the quotes in the library. Granted, there weren't many on this subject, but there were a few. Here's one that I found under the Puritans: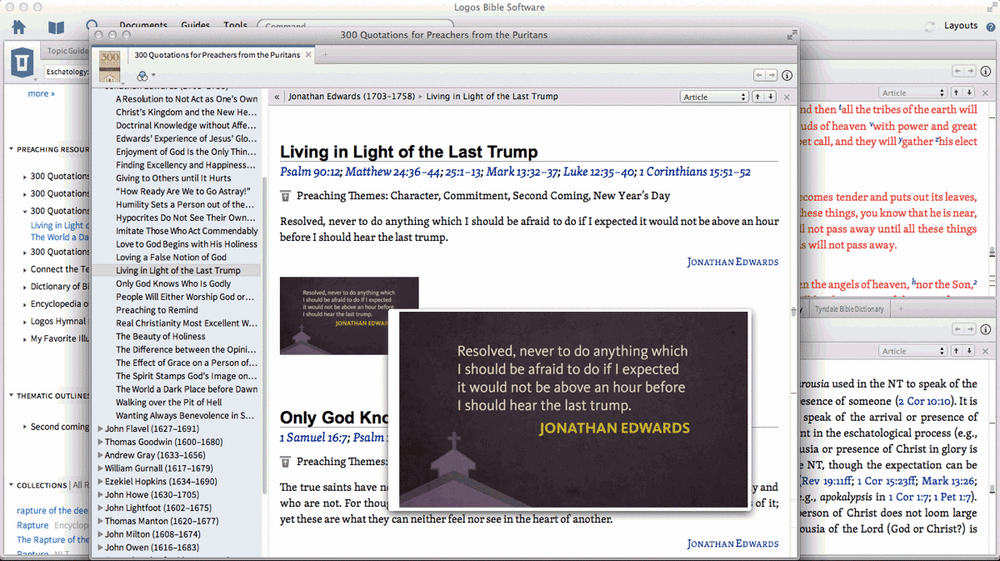 Not only do you get the quotation, but you get a link to the resource if it exists in your library so you can check the quote in its original context.
When you right-click on the image, you can save it directly to your PowerPoint or Keynote presentation, or save the image as a file: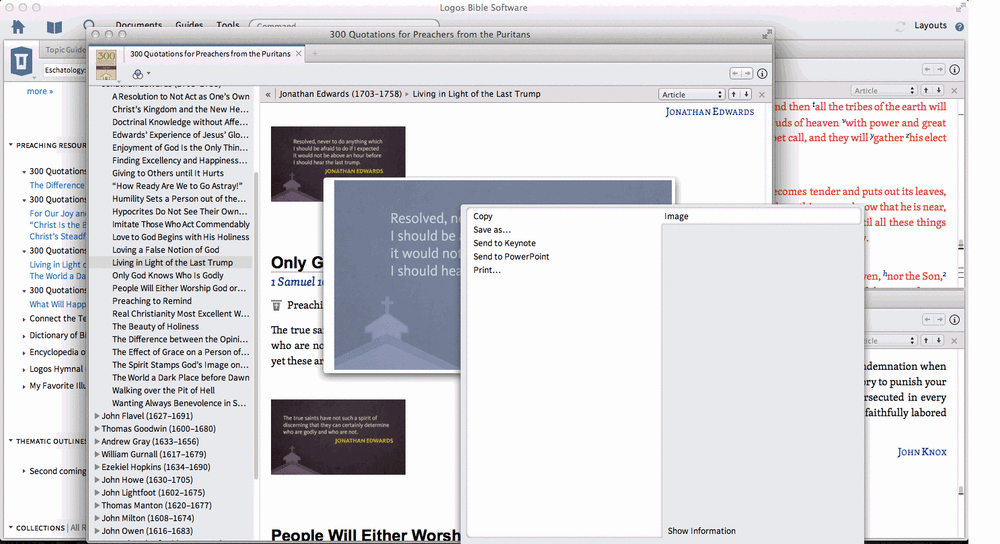 And here it is:
The whole process took seconds.
I compared with a few other topics. There were 31 slides on the topic of grace, and a whopping 105 on the topic of sin (Romans 5:20 notwithstanding).
I'm looking forward to browsing through these quotations as I prepare to preach. You can check out the 1,500 Quotations here.
My one quibble? I've wanted to get this collection for a while, but found the price (some $90 or so) seems a little high. Logos is most economical when you buy packages or pre-publications or items on the occasional sale; otherwise, the tools are good, but you won't be saving any money.
I'm moving as much of my reference library as possible to Logos. It's hard for me to imagine going back to primarily paper commentaries, even if I had room for them. This package of quotations will be another resource I use as I prepare sermons.
If you don't yet have Logos, check out their packages here. If you do have Logos, check out this resource here.