Kutoa: How to Make a Difference for $1 a Month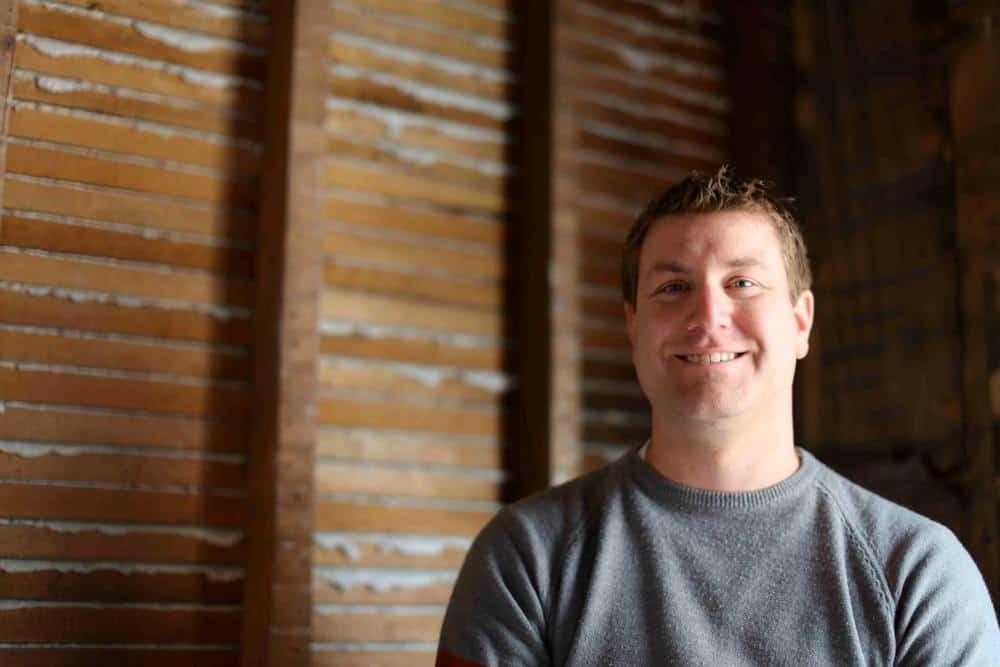 I know and respect Josh Brake, a pastor from Georgetown, Ontario, just outside of Toronto. It wasn't until recently, though, that I heard of Kutoa, a charity he founded that makes a huge difference with only $1 a month. I had to find out more, and Josh was willing to answer my questions.
What does Kutoa mean? And what is it all about?
Kutoa is the Swahili word that means "to give", and giving is what Kutoa's about.
Kutoa is a cloud-based micro-philanthropy movement that is getting people from all around the world to participate in giving the equivalent of $1 Canadian dollar/month. No more, no less. Each person that gives $1 gets 1-vote for 1 of the 3 projects we're promoting via our monthly partner organization (e.g. International Justice Mission, Child Soldier Initiative, etc.). The project with the most votes at the end of the month gets all the money.
It's that simple.
Kutoa utilizes social media to get the word out. Participants are able to share on Facebook & tweet about the project they voted for. The really cool thing is we can track all the people & $1's that have been given because of me. In Kutoa's YOUR IMPACT section, I can see how my getting 100 people to join has lead to almost 500 joining from 18 countries. Not only that, I can see how my $1 has multiplied. In 11-months I've given $11, but because of me $1269 has been given by people from 18-countries.
Kutoa is about people everywhere helping people everywhere because people everywhere matter.
Can you give us a story of how Kutoa is making a difference?
With a $0 marketing budget and taking a 0% admin fee on the $1, launching Kutoa as a global charity was a risky strategy. Has this worked? You tell me. In less than 11-months we've had close to 900 people begin to participate from 85 countries around the globe. And this is just from friends telling friends telling friends.
While Canadians still make up the bulk of Kutoa's membership, some surprising countries round out the top 10.
Canada
India
Nigeria
United States
Pakistan
United Kingdom
Ireland
Ghana
Turkey
Australia
On a global scale Kutoa is making an impact by funding projects that save lives and give new starts to families and entire communities.
Kutoa has partnered with 11 organizations to date and through those have funded the prosecution of sex traffickers in Cambodia, training midwives in Gambia, fleece blankets for Syrian refugees, family literacy in Guatemala, and fish farms in Armenia (currently in the lead this month) just to name a few.
Most, if not all, Kutoa participants would never have ever considered funding these projects on their own, but in a group where they are only asked to give a little, their $1 is multiplied to have an impact well beyond what they could personally afford.
Finally, we are seeing people that, previous to their involvement in Kutoa, gave nothing to no one, are now making regular donations to a number of organizations that we've supported. Their worldview is being changed by their participation in this simple concept.
It doesn't seem that Kutoa is an overtly Christian charity. Can you explain why you chose to structure it this way?
First thing is this: I am called to preach Christ, not Kutoa. But for me all things are intertwined. Kutoa is not "Christian", but what things for a follower of Christ aren't? Certain things, like preaching and teaching the Scriptures are more often and easily observed as gospel work, but the expression of my calling is not limited to these two functions.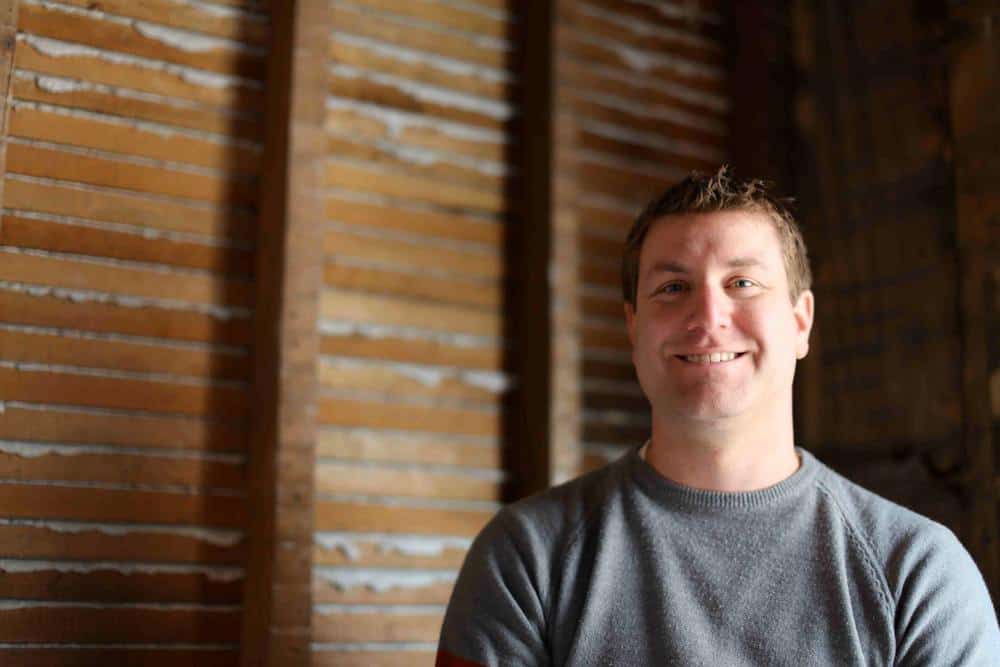 The parable of the Good Samaritan, while at times used to prove things that I don't think the parable is teaching, does teach this — if I'm going to truly love God (the Creator), I'm also going to love my neighbour (God's creation). This entails, though not exclusively, to act graciously towards those we encounter with needs both near and far in a world that is more connected than it has ever been.
Personally, I need to be obedient in both of these areas of my life and Christian expression. We all do.
On one occasion I was sharing my faith and motivation for starting Kutoa with one man who joined the movement (who is not a Christian) and he said the following: "This is the most Christian thing I've been a part of."  Does this make him a Christian? No. Personally, I'd be more than happy to see his experience in Kutoa get trumped by being a part of the Church. That would be the most Christian thing he could be a part of, but for now, I'm encouraged to see that those who do not follow Christ can see Christ in Kutoa and beginning to understand grace conceptually.
Helping people that can do nothing to help themselves is decent skeletal understanding of Christ's work on the cross. I could do nothing to save myself and yet I was given something that brought me new life. Grace is a beautiful thing and the arguments and criticism hurled towards those that have found a way to be an expression of God's grace isn't cool. Not at all.
All of this to say I am acutely aware that Kutoa could go the way of the YMCA, Red Cross or, to a lesser extent, Habitat For Humanity in starting out as an overtly Christian organization that over time rids itself of its Christian connection. In order to combat this, we aren't starting out by calling ourselves a Christian organization at all.
If I were to label Kutoa as Christian I do 2 things which I think are actually counter to my gospel call:
Say that unless you are a Christian, helping people in the way we are attempting isn't for you.
Limit my interactions with those involved with Kutoa primarily to Christians
I don't have any issue with organizations that are overtly connect themselves to the proclamation, but the short comings of attempting this strategy amidst the kind of movement we are seeing are obvious.
Kutoa is an organization that is led by an unashamed follower of Jesus that is organizing people to help people because people matter to God – all people, everywhere.
"Kutoa is aiming to take charitable giving into the next generation of technological advances." How do you do that, and why is that so important?
Have sat on the Board of Directors for a Christian Mission organization, I know firsthand that traditional donor bases and means through which people give are drying up – fast! More and more Christian organizations are relying on big, lump sum donations while refusing to change their model of fund raising.
The key, I believe, to raising up and connecting with the next generation of donors is to make sure people feel intimately connected to something bigger than themselves, have access to specific information about what they are supporting and making it easy, if not instant, to become involved and tell others.
Kutoa does all of these things without apology. We send nothing in the mail – nothing – and only communicate via email. Our website is our "office" where people from all over the globe are free to drop in and visit whenever they want to. As for fundraising, while people are able to mail us a cheque to support our organization if they want to, the only way to be involved in the monthly voting is to create an account online, which requires the use of a credit card or PayPal account. We know that this limits our accessibility to some who are more "seasoned", but we're not building a movement that caters to yesterday or that wants to stay in the hear and now, but is flexible and can quickly adapt to the trends of tomorrow.
There is also something exciting about new features that are constantly being developed for the web. These help us to empower our users to share what they are a part of and experience their connectedness with this global movement.
If didn't make the intentional decision to not be certain things, then we wouldn't be where we are. Full stop.
You're a busy pastor and father, as well as the founder of Kutoa. How do you do it all?
The answer is I don't. My wife has been AMAZING through this journey and I am still trying to figure out the work/life balance. Having 3 children aged 4 and under certainly keeps our house active.
I also love my church and feel called to serve in my community. We have also been going through a Senior Pastor transition at the church where I work, so this past year has been unique to say the least.  It's not a rockstar, mega-church kind of environment, but it's where we as a family feel called so we're doing our best to be obedient to the leading of the Holy Spirit in our lives here.
Now that Kutoa is airborne and we have a new Senior Pastor, I am starting to delegate tasks that can be done by other people. This has helped with my stress levels and is allowing me to focus on the visionary/leadership components of Kutoa and put more energized hours into being a pastor.
One more question: Can Americans make donations as well and receive a receipt?
Donations over and above that amount to the organization are issued a tax receipt both in Canada and the United States. Kutoa does not issue a tax receipt for the $1/month contribution to our projects.
Thanks, Josh!
Note: I've signed up to support Kutoa, and I urge you to do the same. A small amount of money can make a huge difference around the world.