Planting with New Kingdom Citizens: An Interview with J.D. Payne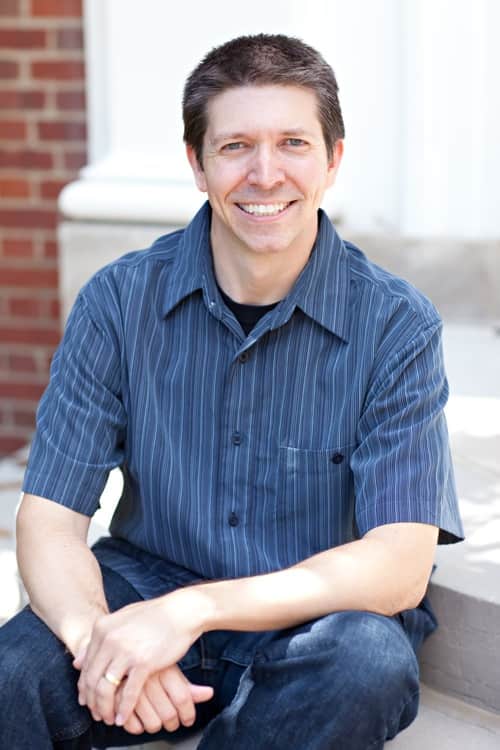 One of the most helpful books I've read on church planting is one by J.D. Payne called Discovering Church Planting: An Introduction to the Whats, Whys, and Hows of Global Church Planting. That book led me to J.D.'s excellent website, Missiologically Thinking, as well as his Twitter feed and other writings. In my opinion, J.D. is putting out some of the best stuff out there on church planting these days.
J.D. serves as the pastor for church multiplication with The Church at Brook Hills in Birmingham, Alabama. Before moving to Birmingham, he served for ten years with the North American Mission Board of the Southern Baptist Convention and as an Associate Professor of Church Planting and Evangelism in the Billy Graham School of Missions and Evangelism at The Southern Baptist Theological Seminary in Louisville, Kentucky, where he directed the Center for North American Missions and Church Planting.
I'm grateful that J.D. was willing to let me interview him.
There seems to be a renewed emphasis on church planting these days. Why do you think this is so?
I think there are mixed motives behind the emphasis. I would like to say that all of the emphasis is coming from deep theological and missiological convictions related to making disciples of all nations. And I do believe that such beliefs are a driving force among many church planters in North America. There are almost 7000 unreached people groups in the world. The United States is the third largest nation in the world with 76% of the population comprised of non-evangelicals. We also have an estimated 550 unreached people groups living in the United States and Canada.
However, not everything is coming from theological and missiological convictions.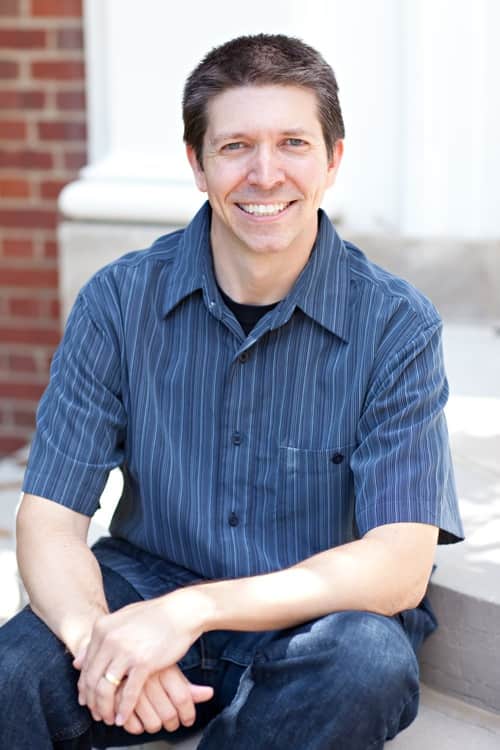 Church planting is now cool; it is trendy. There was a time in the United States when church planting was a route that some individuals took simply because they could not locate an established church to pastor. Church planting was sometimes viewed as a last resort for a ministry position. A significant cultural shift has now occurred among evangelicals related to the value of church planting in North America. However, when such a value shift occurs, we often find a portion of the population driven by pragmatism and the romanticism of starting something new and avoiding the cultural traditions of an established church that are sometimes troublesome.
There are so many different models for planting a church. How can we make sense of all the models out there?
Models are important; but they should not be our primary concern. Models are not only developed out of different contexts but also reflect the cultural preferences, gifts, talents, and passions of those that developed such models. Models are helpful. They move us from the theory to field realities. All church planters use models. Because of the cultural differences across the nations represented in the world today, we should approach models as if we are panning for gold. Know the strengths and limitations of some models, but sift them for their golden nuggets that you and your team should apply to your context. Church planting is not about cloning a model.
Know the principles for church planting and apply them to the people. Think missiologically about the people and then contextualize the methods among that people. Allow the cultural flavor of the new church to come about from the people, rather than bringing a model to them and attempting to make them fit into it.
The prevailing model of North American church planting is expensive and doesn't scale well. Do you see this changing?
Yes, I see it changing but not always for the right reasons. For example, some churches, agencies, and denominations are already starting to adjust their strategies and philosophies simply because the money is not there. Pragmatism, rather than theological and missiological convictions, are bringing about changes.
However, some are starting to make healthy changes based on biblical and missiological convictions. Though such parties are small in number at this time, they are working to keep matters biblical, simple, and highly reproducible.
For the past decade, I (and a handful of others in North America) have been advocating the need to return to the Scriptures and recognize the apostolic nature of church planting. I wrote Discovering Church Planting and The Barnabas Factors with this approach in mind. Especially in post-Christianized contexts, we need to return to small missionary teams that are willing to approach their labors with planned role changes. They begin by doing the work of evangelists. Then they begin teaching obedience to the new disciples in small groups (community). Next, the team leads the group to unite as a local church. The team then works with the church to raise up pastors for the body. Finally, the team begins work elsewhere in order to continue the work of planting a network of churches. It is during this last stage that the team continues to mentor and equip the new pastors of the first church planted.
The team is a scaffold not a permanent fixture. They must become less in order to empower and release the new believers for multiplication across their social networks.
I love your definition of church planting as evangelism that results in new churches. What are some of the implications of this definition for how we plant churches?
If we are talking about seeing churches birthed from the harvest fields, then such is primarily an apostolic task. It is seeing churches planted with new Kingdom citizens instead of planting churches with 95-100% long-term Kingdom citizens. It will require us to think about keeping matters simple and reproducible as we teach new believers what it means to obey all that Jesus commanded.
The implications of such a definition involve the removal of the coolness and hip factor from church planting. Think about it. What story is the most exciting to hear: a new church of ten people that was planted last year comprised of 100% new disciples or a church that was planted last year now running 200 people (with 95% long-term Kingdom citizens) with a great praise team, elaborate children's program, and a practical sermon series for Christian families? We want to hear the latter story, even though it costs $150,000 to plant, is very difficult for the people to reproduce across their social networks, and immediately has 190 people with a multitude of cultural expectations for what it means to be a follower of Jesus and a church in the United States.
There are over four billion people in the world without Jesus—and over two billion who have never heard the gospel. Strategy is a matter of stewardship. In light of this global reality, we North Americans are poor stewards when it comes to church planting strategy. We talk about multiplication, but our strategies do not reflect it.
I am a pastor and presently in my twenty-first year since my call to vocational ministry. I have been—and continue to be—involved in raising up pastors. I am a strong advocate for 40-50 minute, monological, expository sermons (give or take a minute or two ☺ ), great praise teams (I used to play guitar in a band), and excellent children's programs (I have three young kids)—for established churches mainly comprised of long-term kingdom citizens. However, church planting is missionary work. It is more apostolic and less pastoral. It is about raising up new believers, not working to fulfill the desires of long-term Kingdom citizens. It is about allowing church culture to develop, not bringing church culture to the people.
In much of North America today, church planting is almost exclusively pastoral. And whenever we approach a missionary task with a pastoral missiology, then we often end up with strategies, methods, and labors that are more designed with the long-term Kingdom citizen in mind. I have written extensively about this matter on my blog:
You moved into a new role last year as Pastor of Church Multiplication at The Church at Brook Hills in Birmingham. Can you tell us about your role and how we can pray for you?
Thank you so much for asking. I greatly appreciate that.
I am incredibly honored and blessed to be able to serve as one of the pastors for a wonderful group of saints. I am so thankful for this faith family.
I oversee our church planting efforts in North America and work closely with our Global Disciple Making pastor to equip our international missionaries for church planting. We are working closely to integrate the worlds of domestic and international. I also oversee our leadership development process for multiplying small group leaders, pastors (some to serve Brook Hills and some to be sent to serve established churches), and missionaries.
Thanks, J.D.
J. D. Payne serves as the pastor of church multiplication with The Church at Brook Hills in Birmingham, Alabama. He has served churches in Kentucky and Indiana and with several church planting teams. He is the author of several books on missions and evangelism and a former seminary professor and missionary. He blogs regularly at jdpayne.org and may be found on Twitter at @ jd_payne.