Take Words With You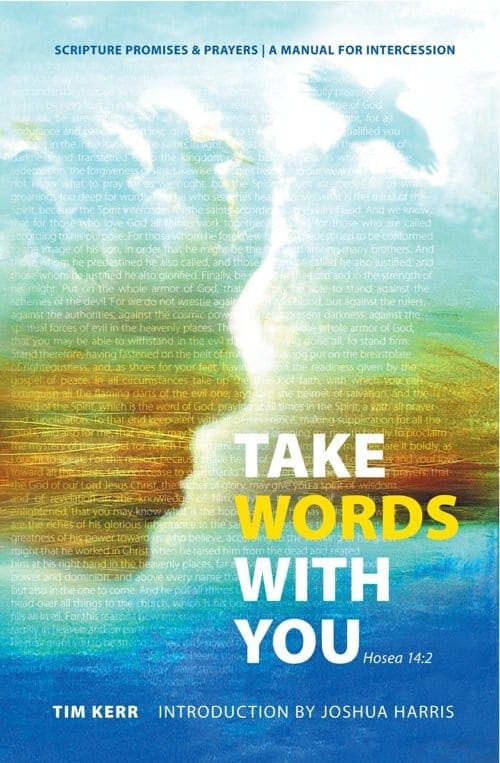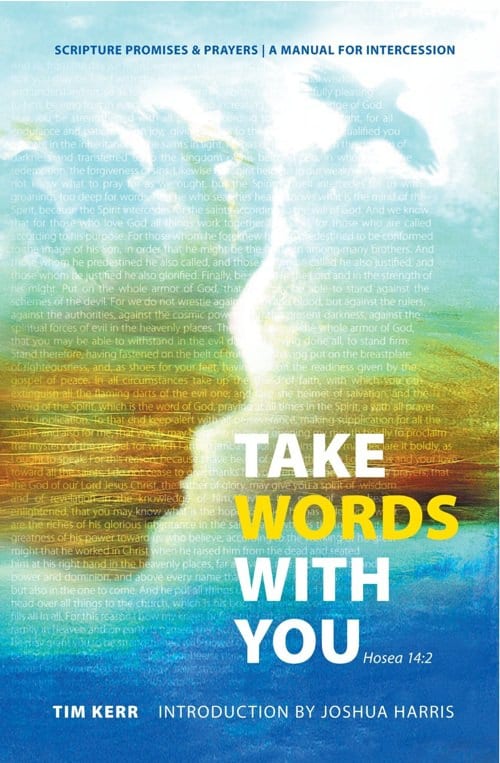 My friend Tim Kerr has put together the best kind of book. It's called Take Words With You, and it's the best because it's full of Scripture and designed to be used in prayer. Here's the blurb:
Take Words With You" is a comprehensive compilation of approximately 1500 promises and Scripture prayers (ESV) to provide tangible traction to our prayers. It is intended to fortify our prayers with God's Word and to build a strong faith in God in the one praying. It is also intended to better align the believers praying with the will of God, which God has promised to answer:
This is the confidence that we have toward him, that if we ask anything according to his will he hears us. (1 John 5:14)
And here is my endorsement of the book:
Tim Kerr models the type of prayer life I'd like to have. He's done us all a favor by showing us how we can use the Scriptures to fuel our prayers. I already have some good books on prayer; I don't have any that get me praying more than this one. Some books sit on the shelf. This one's going to sit on my desk for daily use. I plan on using it for years.
Take Words With You is now available on Kindle, and this week it's only 99 cents. This one is a no brainer. Pick up your copy at Amazon.ca or Amazon.com.