The Wisdom of Church History: An Interview with Michael Haykin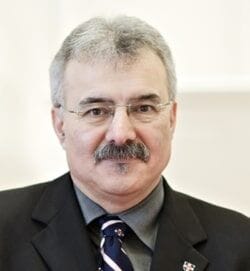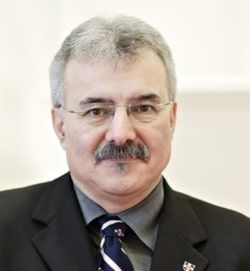 Michael Haykin is professor of Church History and Biblical Spirituality at Southern Baptist Theological Seminary in Louisville, Kentucky. Prior to this he served as Professor of Church History at Heritage College & Seminary and as Principal of Toronto Baptist Seminary. He is also the director of the Andrew Fuller Center for Biblical Studies and has authored numerous books on church history and biblical spirituality.
"I sometimes wonder if Michael Haykin is one scholar or a conspiracy of brilliant minds masquerading as one man," says Russell Moore, dean of the School of Theology and senior vice president for academic administration at Southern Seminary. "After all, he is a pacesetter in the very different fields of spiritual formation, Baptist studies, patristic history, and beyond. He is one of the most recognized scholars in the world in each of these fields, having written and lectured extensively in each area, even while serving as a seminary administrator, popular conference speaker, and leader within the Canadian Baptist churches."
Michael was kind enough to answer a few of my questions.
Sadly, most evangelicals don't seem to have a good grasp of church history. Why do you think this is so?
Well, in this they reflect their culture. North American society is not really interested in history as a source of wisdom. Entertainment, yes. But not wisdom. Then Evangelicals have prided themselves, and that rightly, as a people of the Book. But this has tended to make them want to skip over the past 20 centuries of history. Finally, the topography of North America militates against an interest in history. Contrast this with Europe for example where historical stuff abounds in public view.
What are some of the results of this lack of knowledge in the church?
Not knowing our history as Evangelicals means that the church is like a person with dementia. If we do not know where we have come from we have no idea where we are or where we are going. And since knowing the past is a vital factor in the cultivation of humility (we learn about how much we owe those who have gone before) failure to remember the past fuels arrogance. And finally a refusal to remember the past is sin, as God commands us to remember what he has done in days gone by.
What can pastors do to promote an awareness of church history?
Pastors can recommend books on church history and historical figures from the pulpit; they can quote church history figures in sermons and talks. They can do a small series of studies in Sunday School or mid week. They can invite an historian like myself in to the church to do seminars in church history: have a church history day once a year.
Is there a particular era of church history that especially needs to be rediscovered in today's church?
A particular area of research that I think is needed is how evangelicals have read and interpreted Scripture. There really is little on this.
I've really appreciated your books. Are you working on one right now?
I am currently researching Andrew Fuller. I have a book on Edwards just out and also one on revival among 18th century Baptists is shortly to appear. It is entitled Ardent Love to Jesus.