Action Method Online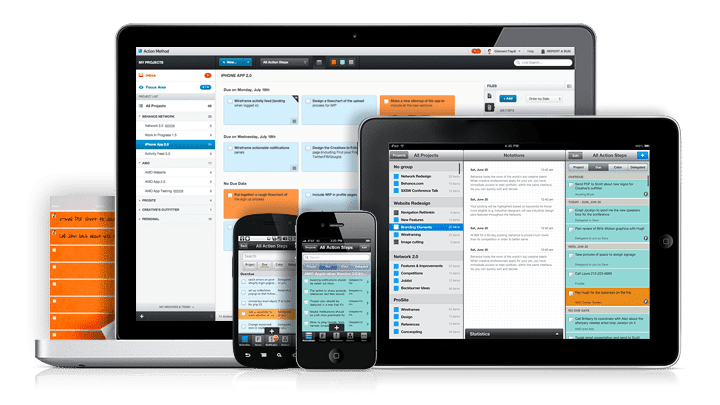 I've been looking for a good task manager lately. It's been surprisingly hard. You wouldn't think that it would be hard to find something that's beautiful, works well in a team context, and is simple and powerful, but I haven't found a lot out there. I've tried Mac apps, IOS apps, online apps, and even pen and paper, but I have never found the solution that I'm looking for — until now.
They've just unveiled a new version of Action Method Online, and I'm loving it. The Action Method is outlined in the book Making Ideas Happen
, and also online. I started using this last month, and I love it.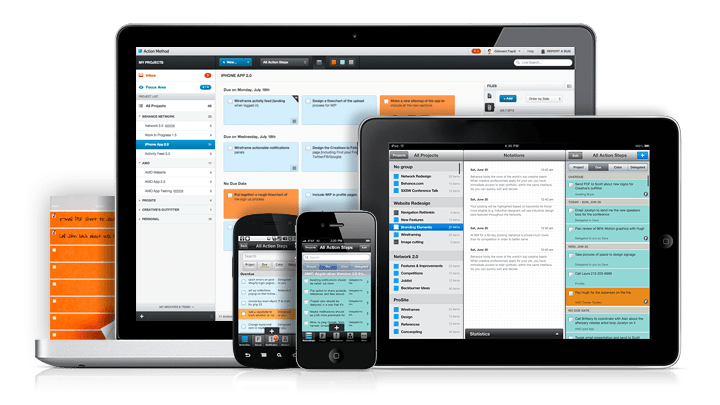 Here's what I like:
It's visual. I love that it uses colors and gives you more than a list so that you can really visualize what you have to do.
It's intuitive. It doesn't take a lot to figure out how to use it. I was going in no time at all.
It works well in a team. I like that I can delegate tasks easily and keep track of what's going on.
It helps me focus. It allows you to choose five tasks and put them in a Focus Area. That's a great idea for setting the top things you want to accomplish that day.
I'm loving it. You may want to check it out too. This article will give you the rundown on how and why it works.