Too Connected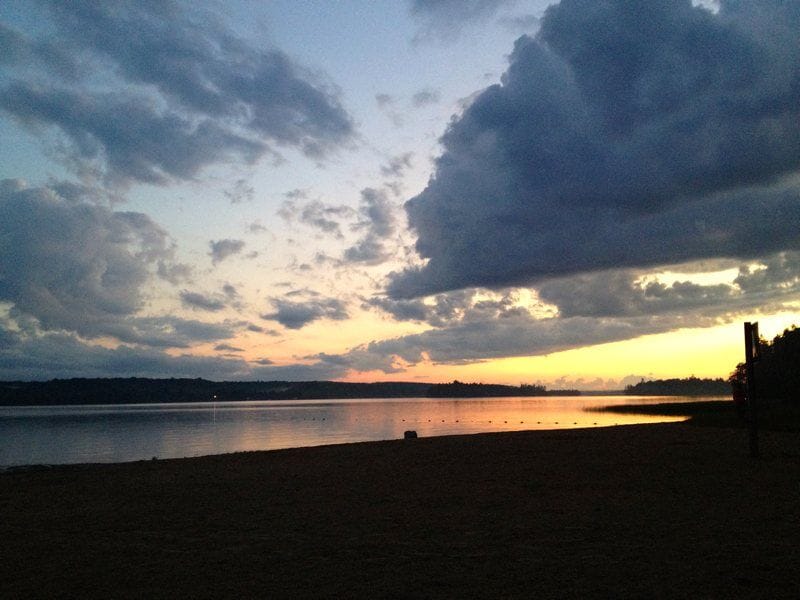 We're back from two weeks camping at Restoule Provincial Park, Ontario, four hours north of Toronto. It's a beautiful spot, and we had a great time.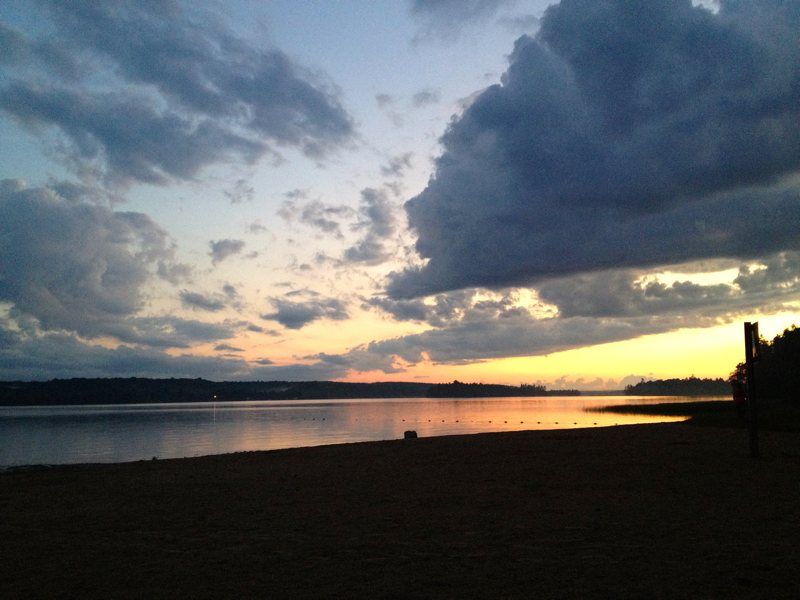 One of the best parts about Restoule is that there is no Internet or cell phone coverage. Actually, there is if you really work at it. If you stand on the beach at just the right spot and hold your phone into the air, you can pick up a signal for a few minutes. This can be quite entertaining to watch to be sure!
Now that I'm back, I already feel the tug of staying connected. I was struck by the truth in this article:
Every day of my life is filled with moments that cannot be captured—moments more glorious than what took place on that San Diego night. We have to hold these moments with an open hand and pay attention. But it's hard to pay attention, isn't it? When it comes to wonder and glory, if we're honest wouldn't we have to confess that there comes a point where we run out of the courage to remain engaged, where we bounce back and hurry for the latitudes of home comforted by the fact that we took a lot of great pictures?
Or, you could add, knew the latest news, and had read all the latest blogs and tweets. Not only is this distracting, but it turns out that it's not good for us either. It's making us lonely and depressed. This probably shouldn't come as a surprise.
One of the best lessons from camping was that life is richer without the constant tug to stay connected. It's much better to be present. It's a tough lesson to apply in an overly connected world.
P.S. I don't feel too guilty for taking the picture of the sunset!