Don't Over-Complicate It: An Interview with Adam Sinnett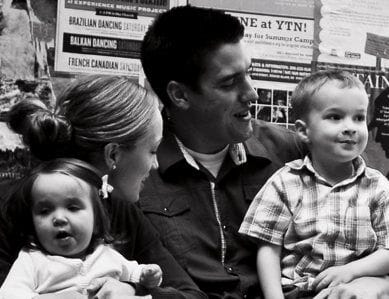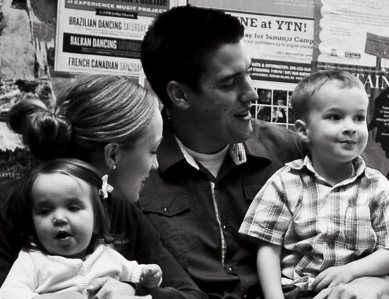 When I began the process of planting a church, I looked for planters who could offer me good counsel. One such planter is Adam Sinnett, pastor of Downtown Cornerstone Church in Seattle. I've appreciated Adam's insights and I've enjoyed hearing about the growth of that church, which just celebrated its first birthday in April.
Today it's my privilege to interview Adam about his life and ministry, and the advice that he'd offer to church planters.
How did you end up as a church planter?
I met Jesus at the University of Washington and felt a call to urban ministry leadership early on. I first sensed a call to church planting, about 10 years ago, as I studied the book of Acts and saw the centrality of the local church to God's mission as never before. So, I devoted myself to my family, my Jesus and my local church. After a decade invested in a solid Jesus-loving church, much prayer, lots of counsel, significant ministry experience, and an ever-growing fire-in-the-soul to preach the gospel and see others connected to Christ, we followed Jesus' lead in transitioning in May of 2010 to plant this church.
Tell us a little about the early stages of Downtown Cornerstone.
It was messy. Still is. We started with about eight committed folks in June 2010. We met on Sunday nights as a launch community and throughout the week to engage the city (serving, happy hours, art walks, etc). Throughout that summer, we prayed, networked, moved and shared the gospel. We built out our vision, mission and values. I had high hopes that we'd have a Billy Graham-esque launch community that would spread the gospel like wildfire downtown. That didn't happen. I thought we'd multiply ten missional communities before starting a Sunday gathering. That didn't happen. I thought we would launch in the fall of 2010. That didn't happen. i thought we'd find more Christians, more quickly, who would be excited about a new work. That didn't happen. I thought we'd grow more quickly. We didn't. Yet, amidst all of that, Jesus continued to be faithful to us. We launched the first Sunday of April 2011 and just celebrated our first birthday. You can watch our first birthday video here:
What do you know now about church planting that you wish you had known earlier?
Don't overcomplicate it. Love God, love others and make disciples (equip).
Pray as though it all depends on the Father (i.e. love God).
Network with others as though it all depends on you (i.e. love others).
Pour into those you have, through the Word (i.e. make disciples).
Then watch Him work.
Knowing that would have been helpful.
What encourages you as you continue to see this young church develop?
Jesus. Seriously. And watching the gospel do its thing in my life and the lives of His people.
What advice would you give to someone who is just starting out as a church planter?
Other than #3 above. Planter:
Know that God is 100% for you in Christ and has uniquely gifted you to be who you are and equipped you for His work to His people. Be yourself, in Him. Lead out of that.
Love your family more than your church. Demonstrate your trust in Jesus to your fledgling church by taking time off with them. No one, except you, will be impressed with working too much.
Find a band of brothers to speak into your life and decision-making.
Be patient. Be patient in planting. You'll never regret waiting another couple years to plant, though you may regret planting too early. Be patient while planting. It takes time.
Be realistic. Do you love Jesus? Do you genuinely love others? Is anyone following you right now? Are you engaged with non-Christians right now? Don't make the mistake of thinking those things happen when you plant. Planting should be the overflow of who God is already creating you to be.
Fight to remain Jesus-centered, not planting-centered. It is easy to make planting the focus, and miss God.
Thanks, Adam.