Lessons from Toastmasters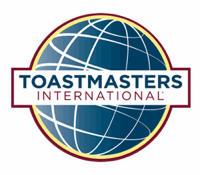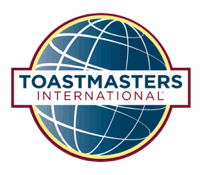 As you may know, we're starting a new church in Liberty Village, Toronto. Liberty Village is an old commercial part of town that's being transformed into a new community. I'm trying to get to know people, so I attended a Toastmasters on Wednesday night. Toastmasters is an organization that helps people build their communication and leadership skills in a club environment.
William Mounce, an author of , wrote this about Toastmasters:
I find myself wondering if every preaching pastor should not aggressively make Toastmaster part of his or her weekly experience. They would learn a lot about preaching, and they would foster positive relationships with non-believers … I would like to attend a church that shared more in common with Toastmasters than it does with traditional church life.
My observations after Wednesday night.
It's scary to attend the first time. I imagine that's how people feel attending church for the first time. That was a good thing for me to experience.
I loved the environment, and I get why Mounce longs for a church that's more like Toastmasters than traditional church life. They're supportive and welcoming. They have a way of getting you involved without overwhelming you.
This is a great way to get to know people and what they're thinking. Give people a platform and let them talk, and you soon discover what they're thinking and what drives them.
Most preachers don't get good solid evaluation. Going to Toastmasters is a great way to get honest, constructive feedback in a safe, supportive environment — something that's hard to find for pastors.
As someone who teaches preaching, I learned lots about how to give supportive feedback. I'm going to incorporate some of what they do in my preaching class this Fall.
I'll be going back.