Uncanny Resemblance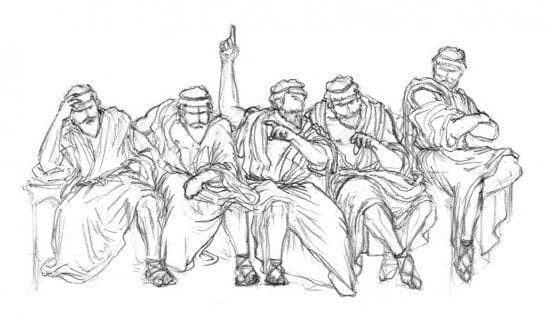 We had a great Good Friday service at Convocation Hall a few nights ago. Around 1,300 gathered. Christ has proclaimed clearly, and I'm grateful.
The following picture was taken before the service started.
Someone commented, "This kinda reminds me of Da Vinci's The Last Supper." Maybe. But then someone pointed out the similarity to a sketch of Greek philosophers and sophists: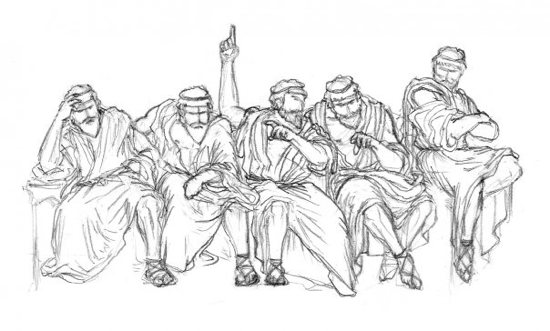 I'm not sure what to make of this, so I'd better say nothing.