Interview with Brad Somers, Church Planter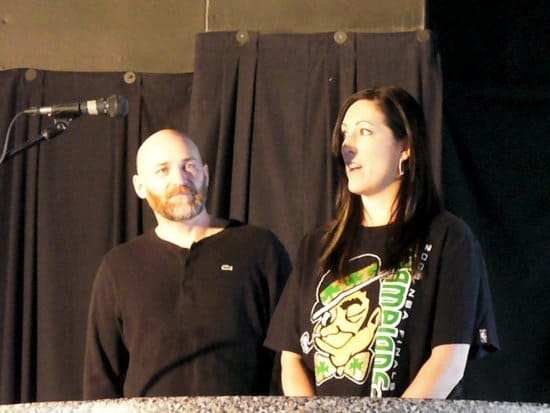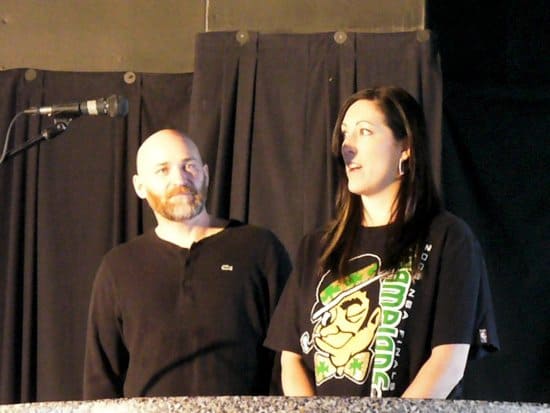 Brad Somers is a church planter who founded PAXNorth in Halifax, Nova Scotia. I first met Brad back in 2008 at a church planting conference in New York City. I'm grateful to Brad for allowing me to ask him some questions.
You used to work in a large established church. How did you end up in church planting?
Is it possible to have a discontented-contentedness? I think the words, "Be faithful in the little things and you will be given greater things," sums up what I was feeling. For more then 16 years I worked as a full-time associate pastor focused on youth ministry. During that time I loved what God had called me to but had always felt that it was bootcamp or on-the-job training for something else. The years of thinking how best to apply and express the Gospel to our culture have definitely been a benefit that has carried through to our shift in call to plant a church in the urban center of Halifax, Atlantic Canada.
A few years before my fortieth birthday, and before my kids became tweens (at the time we had five kids), my wife and I were assessing and praying through our 'discontented-contentedness.' We had loved all the lives we had been a part of shaping and those who had been used to shape us, but we were feeling called to be more intentional in living out the Gospel among those who had never heard of or responded to a full understanding of Christ. We weighed the options for our family: To be in a church that serviced them at each stage of life, and where dad was often absent serving other peoples' kids? Or to lead our family into a mission where there was nothing established and where we would have to learn to serve alongside of each other? We felt God was calling us to the latter.
To confirm this we sought out a church plant network that helped assess and equip us further. 'The greater things' ended up with us leaving a large established church in the suburbs and starting a church from nothing in the middle of a community that most people forget.
What has changed? What didn't change?
In this transition a lot has changed for us. I would say that most of the change that needed to take place was in the context of my own heart. First, God had to bring my own heart and attitude toward the Church in line with his heart and attitude. He patiently rebuked and challenged me in my critical spirit towards His Bride. He helped me see that to hold and voice such opinions about the established church is like slapping His Bride. The Groom cannot be pleased if I am constantly slapping His Bride. A really poor reason for planting a new church is doing it because you're ticked off at the church you're in. Through the years of working alongside of the established church, He drew me into an expressed thankfulness for His Bride right where we were. This Gospel-posture allowed for me to learn tons about the functions of both my own limited ideas of church and the strengths of local churches, no matter where they are found. Secondly, God gave me renewed vision for the Gospel at work in our culture. In more ways than I have lines to write I would tell you that He has shown me anew that the Gospel does have power to work right here, right now, in these lives and in this place.
So much more changed as we moved from the suburbs outside of Toronto to our high risk community in an urban setting of Halifax's core, closer to where I grew up. What didn't change is our constant need to remind ourselves that the Church is HIS Bride. He is the Lead Pastor, the one who is wooing, growing and brings the fruit. For an often pride-filled, self-worth seeking person or just simply as someone who holds a vision of what the church will look like here, it is sometimes the only constant that can pull me back to letting Him lead me first so that I might hope to lead others.
What is your greatest challenge in church planting?
In starting PAXnorth (PAX-latin for Peace; Shalom- a wholeness found in God; north because we are in the north end of Halifax) I thought perhaps engaging and being accepted by our community was going to be the most difficult. Or maybe it was going to be the safety of and threat to our family as we moved into the highest crime neigbourhood in our city, especially since we now have seven kids. However both of these elements have proven refreshingly joyous as we as a family work to truly dwell in our community. We have been met with great openness and spiritual favor as well after proving that we were not going anywhere but are here for the long haul.
Some of the difficulties have come in securing locations so we can stay in the same neighbourhood as we have grown, or the struggle to make ends meet as we fundraise or just simply take a few months and swing a hammer in order to meet the needs of our family. But in all of this the greatest struggle has only been balance not doubt.
The place where I have struggled the most, and have agonized the deepest has been in knowing how and when to give away the mission of the Gospel to others who have begun to grow in Christ. I know it sounds as though that might be the easiest but after five years of planting PAXnorth there still remains so much dying to self and resting in Christ's good hand as He floods us with growing disciples. Many of whom came to Christ through the planting of this struggling urban church. Do I doubt the hand of the One who has led us to apply a clear Gospel into the lives of broken people will now cause our church to grow in impact beyond my own need to control? Verbally I want to say no but often my own heart reveals my doubt. In the last five years of church planting this is the greatest struggle for me: to constantly die to self and allow for the mission of God to move beyond my own personality and be owned fully by His people. To plan for that, to coach for that, to disciple for that- this is what equipping the saints looks like for me. Thankfully God has raised up a great core group around me who are neither afraid of me nor enamored by me and He is teaching us to submit our lives to each other.
How can we pray for you?
Some constant needs for prayer are wisdom and discernment as we lead both our young family and our young church. We pray and beg God often to do a renewed work of the Gospel in the neighbourhoods and churches in our city in particular but also in Atlantic Canada. Prayer for me to constantly be living in the Spirit and my identity in Christ as we seek to produce a church that is reproducing other churches. Prayer of protection on our little motley flock as we grow into a community of both truth and grace.
Thanks, Brad.