Toronto Events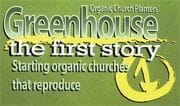 Toronto Greenhouse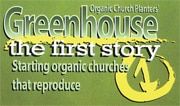 On March 23 to 25, Church Multiplication Associates will be holding Greenhouse Intensive Training in Toronto. Here's a description:
The "FIRST Story" is a 3-day intensive that focuses on missional living resulting in new "organic" churches. An initial "download" if you please, of the philosophy and concepts of organic church planting.
ORGANIC Church Planters GREENHOUSE- The First Story: Starting organic churches that reproduce
The sessions in the FIRST STORY Training will be:
Session 1: Foundations for Organic Church Planting
Session 2: Cultivating the Soil of People's Hearts
Session 3: Sowing the Kingdom Seed
Session 4: Growing the Life of the Kingdom
Session 5: Organic Church Planting Q&A–Go & DO it
These sessions focus on "organic" strategies for reproductive discipleship and church planting in all sorts of ministry contexts. These sessions are not only for pastors, professional church planters and missionaries. They are intended for anyone who is passionate about "making disciples of all nations" and seeing the church of Jesus Christ grow and multiply everywhere.
Follow this link to register. Scroll and look for Toronto. Early registration ends March 2.
Simeon Trust
Simeon Trust is holding a workshop on May 2-4 on preaching the book of Exodus. I've attended their workshops before, and they're excellent. Details and registration are here.