Theology Pub Recap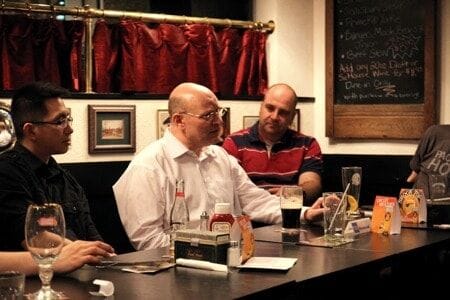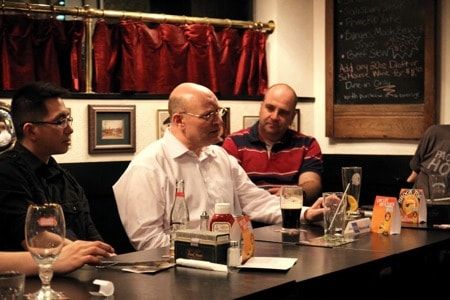 We had about 20 people out last night for our Theology Pub with Michael Coren. Michael talked about his book Why Catholics Are Right
. It's a well-written book, and it's getting good reviews. There's a lot in there that I (as a non-Catholic) can appreciate, although, of course, not everything. I have a review coming soon.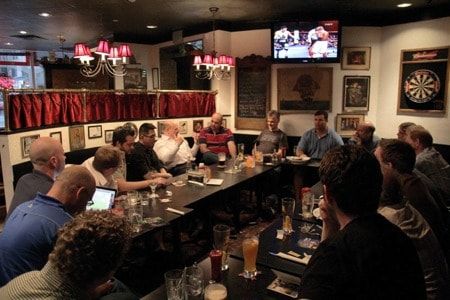 Take a look at what's on the TV screen in the above picture. Bill Kinnon, who took the picture, comments, "Hopefully the boxing match in the screens above the conversation do not reflect what was happening amongst the gathered 'choir'." (Someone at the pub called us a choir group once. I think that's going to stick.)
We discussed our differences honestly. Most in the group aren't Catholic and would have some serious differences in theology. But it was an honest discussion. Thanks to Michael for coming out. I'm looking forward to further dialogue.
Update: Adam Rumball and Ian Clary have also posted some reflections.