Theology Pub with Michael Coren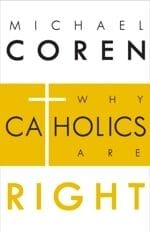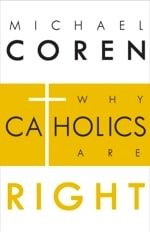 If you're in the Toronto area, this is definitely worth checking out.
We weren't planning on holding a June pub, but this is too good to pass up.
Michael Coren, author and broadcaster, has agreed to join us to discuss his latest book Why Catholics Are Right
. If you know Michael, you know that this will be an interesting and worthwhile discussion.
Please bring cash if you wish to buy a signed copy of this book, or of his earlier book on C.S. Lewis
.
The pub will take place on Monday, June 27 at 7:00 p.m. The location is the Bishop and Belcher. Please RSVP if you plan to attend.
I hope to post a review of Why Catholics Are Right
in the next few weeks.