Tools for Your Devotional Life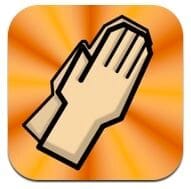 Here are some tools that I'm finding helpful in my devotional life.
I try to read the entire Bible once every year. I generally try a different reading plan each time to keep things fresh.
I'm really excited about the Read the Bible for Life Initiative, and this chronological daily Bible is the one I'll be using in 2012.
Reading God's Story features two-color interior page layout and is organized into 52 weeks of readings (six readings per week). It presents Scripture in three main acts (God's Plan for All People; God's Covenant People; God's New Covenant People) and seventeen total scenes, providing an introduction for each act and scene to orient the reader to its importance in the grand story. Unlike other chronological Bibles, this arrangement is not date specific (e.g. "January 1"), so a person can begin using this edition at any point in the calendar year.
If you read Scotty Smith's blog, then you know what to expect from this book. Everyday Prayers is a daily injection of the gospel into your prayer life. Each day includes a prayer based on a portion of Scripture. I find that this book helps prime the pump for my own prayers. It's something that I'm using every day in my own prayer life.
Journaling isn't for everyone, according to D.A. Carson, and I agree. But I find journaling to be helpful. I record some of my thoughts and prayers in Moleskines like this. It's just the right size — not too big to be intimidating, not too small to be constraining.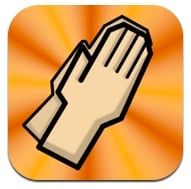 Challies put me on to this iPhone app. It organizes your prayer requests into categories, and cycles through the items in each category on a regular basis. I find myself adding items often. It sounds so geeky to pray using an app, but it's been a big help to me.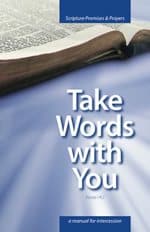 This free PDF is a prayer manual put together by my friend Tim Kerr. It contains over 1,600 verses you can use in your prayers. Tim writes, "Many years ago I discovered a precious truth regarding prayer: God loves to hear his own words prayed back to him!" This is a great resource for your prayer life.
What tools have you found useful?