Messy Desk = Ordered Mind?
I visited a pastor friend in his office yesterday and this is what I found: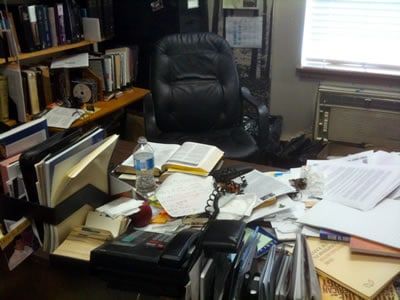 He must have read the article that suggests that "a clean desk can hinder worker efficiency."
What do you think? Should this friend's office receive an extreme makeover: pastoral edition?