Book Giveaways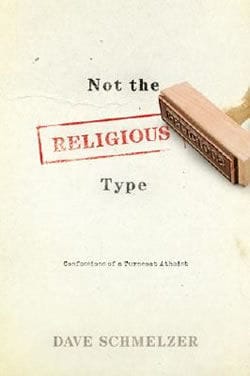 Over the next week, I'll be posting some mini-reviews of books that have crossed my desk.
Today I have five copies of three different books to give away. Here's a list of the books along with the publisher blurbs. If you want a crack at them, fill in the form below. I'll pick five names from random next Thursday and the books will be yours. I'll delete the information then; your name and email address won't be kept.
Note: The Passion for Purpose is a woman's book, but if you're a guy and win it – I'm sure you know a woman you can give it to.
As an atheist, Dave Schmelzer never thought of himself as the religious type–and he still doesn't, even though he now believes in God and leads a large Boston church in the shadow of some of the nation's most impressive universities. Religion is usually about rules and codes, about "being good," about what will get you embraced and what will get you shunned. But God, according to Dave, is all about how you can become a closer friend with him, with others, and with yourself.
In the tradition of C. S. Lewis's Mere Christianity and G. K. Chesterton's Orthodoxy comes this illuminating collection of thoughts on faith in a postmodern world. Not the Religious Type bridges the gap between the two communities in which many of us live–the secular and the religious–and suggests a new, unexpected way of seeing the world and our place in it.
Whether we're the religious type or not, there's a certain part of each of us that invariably wonders if it's true–if there's a God we can connect with who is alive and active, with the kind of perspective on our lives and futures that we could never have on our own.
As Dave engagingly explores these most important questions, he invites his readers into "a new and warmer spring," a way of thinking that will help both secularists who never imagined they would become people of faith and also people of faith who perhaps haven't experienced all from God that they've hoped.
The Experiencing God ministry is even more vibrant today than when it began. As it continues to rise, and the world continues to change, the Experiencing God book has been revised and expanded with more than seventy percent of its material newly written.
As a woman who wants to be on mission with God daily, you live a vibrant life, fertile for growing His kingdom. Let these 365 devotions nurture, equip, and encourage you to let God's love thrive in and through you–in noticeably beautiful ways that impact the world.
Update: Congratulations to the winners: Kevin Dash, Stefanie Wright, Armando Ordonez, Jennifer Ekstrand, and Arthur Dash. Notice to my brothers Kevin and Arthur: Stop hogging all the prizes!