Aspire Only to Serve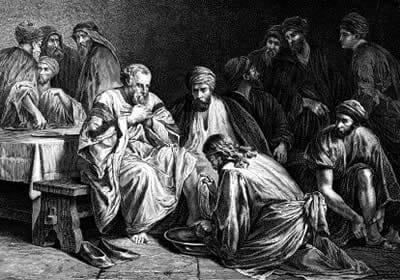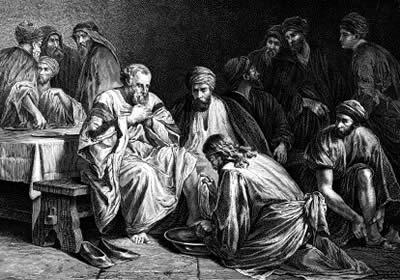 Jesus washes the feet of the disciples. It's an act that still startles today. My first job as a teenager was in sales at a children's shoe store. It involved a lot of contact with children's feet, which was not a pleasant job. My theory is that I got the job because no one else was applying.
Jesus, eternally worshiped, the image of the invisible God, gets on his knees and takes the servant's job, the job that nobody else wanted. "The revered and exalted Messiah assumes the role of the despised servant for the good of others" (D.A. Carson).
It's an act that explains the cross. The cross is the ultimate example of service, and the ultimate act of cleansing.
It's also a pattern for us to follow – especially for those of us who are in Christian leadership.
Strong and weak, wise and foolish, gifted or ungifted, pious or impious, the diverse individuals in the community, are no longer incentives for talking and judging and condemning, and thus excuses for self-justification. They are rather cause for rejoicing in one another and serving one another. Each member of the community is given his particular place, but this is no longer the place in which he can most successfully assert himself, but the place where he can best perform his service.
…Every Christian community must realize that not only do the weak need the strong, but also that the strong cannot exist without the weak. The elimination of the weak is the death of fellowship.
…Once a man has experienced the mercy of God in his life he will aspire only to serve. The proud throne of the judge no longer lures him; he wants to be down below with the lowly and needy, because that is where God found him. "Mind not high things, but condescend to men of low estate" (Romans 12:16). (Dietrich Bonhoeffer, Life Together)