Take Words With You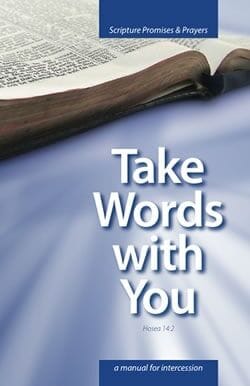 Tim Kerr is a friend who pastors just north of Toronto at Sovereign Grace Church Toronto. I really appreciate Tim and his ministry, as well as his friendship and encouragement.
Tim has written a prayer manual. He writes:
25 years ago I conceived of a prayer manual I wish that someone would produce to help me with my praying.
To my knowledge, no one ever produced what I envisioned…so I have tried to make it myself. TAKE WORDS WITH YOU is my feeble attempt at this.
So grateful the highest being in the universe hears us….because of that cross 2000 years ago (Hebrews 10:19)!!
Tim has graciously given permission to share this resource online. I have a copy, and it looks excellent.