The Gospel Coalition 2010 Canada Conference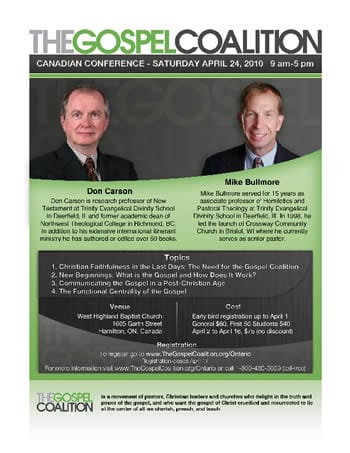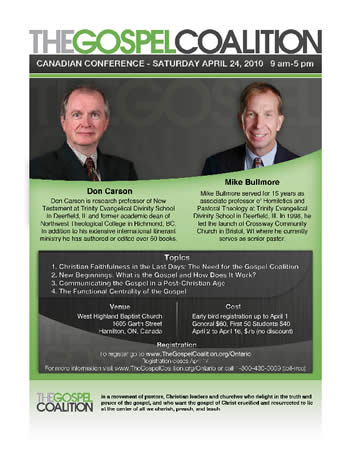 On April 24, 2010, The Gospel Coalition Ontario Chapter will hold its first conference in Canada. The theme of the conference is the centrality of the gospel in authentic Christian ministry. The purpose of the conference is to bring pastors and Christian leaders into an awareness of their responsibility for gospel-centered ministry and to challenge them to be faithful in exemplifying this in their ministries.
While the conference is aimed at pastors, leaders and students of pastoral ministry, all are welcome to attend.
Please join us at West Highland Baptist Church, 1605 Garth Street, Hamilton, Ontario, Canada.