Book Giveaway: Crave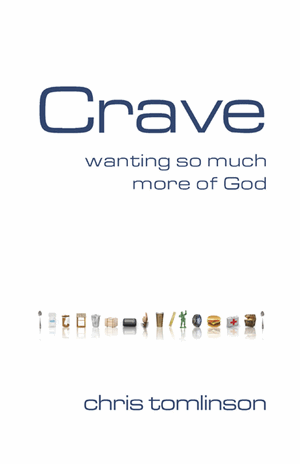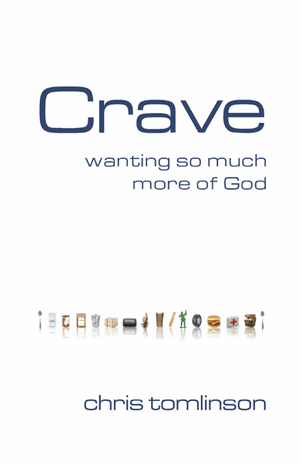 Later this week I'll be reviewing Crave: Wanting So Much More of God. Some blurbs for the book:
"Tired of fluffy books on the spiritual life? Chris Tomlinson has written a biblical, God-centered antidote. Crave takes us on a frank and honest journey through the challenges of the Christian walk in today's world. It is at once a wise, practical, and readable guide, useful for those who recognize spiritual mediocrity in themselves but want to grow beyond it." (Duane Litfin, President, Wheaton College)
"Written with an enjoyable and attractive vulnerability, this book will draw many to places we've wanted to go in our relationships with God but have struggled to find because of the clutter of life. I love how Crave challenges cultural and comfortable Christianity, both in how we internally experience the reality of Christ and externally express the gospel to the world around us." (David Robbins, Campus Crusade for Christ, Regional Director)
Want a free copy? I'm giving away one copy, thanks to Chris Tomlinson and Harvest House Publishers. Fill out the form below.
Rules: You may only enter the draw once. As soon as the winners have been chosen, all names and addresses will be immediately and permanently erased. The giveaway closes Thursday at midnight.
Update: Congratulations to Sam Haist. The book is on its way to you.