The Size of Your Church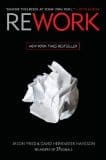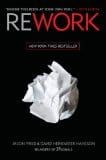 is written for businesses, but I found this section to be very useful in thinking about churches as well.
People ask, "How big is your company?" It's small talk, but they're not looking for a small answer. The bigger the number, the more impressive, professional, and powerful you sound. "Wow, nice!" they'll say if you have a hundred-plus employees. If you're small, you'll get an "Oh…that's nice." The former is meant as a compliment; the latter is said just to be polite.
Why is that? What is it about growth and business? Why is expansion always the goal? What's the attraction of big besides ego?
…Small is not just a stepping stone. Small is a great destination in itself.
Nothing against big churches, but I think we need to fight the idea that big is always better. The size of your church tells you only part of the story.