Church Revitalization with Ed Stetzer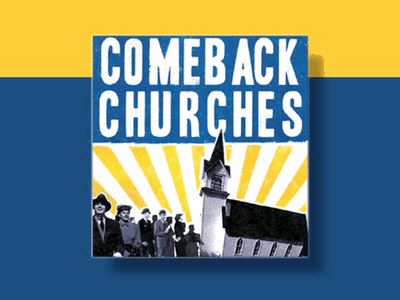 FEBToronto is pleased to welcome Ed Stetzer, author of Comeback Churches, for a one-day workshop on Church Revitalization. The workshop takes place on Wednesday, September 30 at Richview Baptist Church (map).
12:00 pm – 4:30 pm – For Pastors (including lunch – register below)
7:00 pm – 9:00 pm – For Boards and Church Leaders
Download the poster in PDF for full details
Ed Stetzer has planted churches in New York, Pennsylvania, and Georgia and transitioned declining churches in Indiana and Georgia. He has trained pastors and church planters on five continents, holds two masters degrees and two doctorates, and has written dozens of articles and books. Ed served for three years as seminary professor at the Southern Seminary in Louisville, Kentucky and has taught at fifteen other seminaries. He is currently the Director of Lifeway Research and Lifeway's Missiologist in Residence.
The workshop is free. A freewill offering will be taken to help with expenses. We are grateful to FEBCentral and Fellowship Networks for partnering with us in holding this event.
Registration
Registration is closed