Coffeehouse Theology Bible Study Guide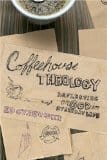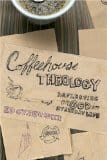 I've mentioned Coffeehouse Theology before. Here's the goal of the book:
Coffeehouse Theology will help the reader understand, shape, and live out practical Christian theology in the postmodern context. Beginning with the relationship of cultural context and theology, Coffeehouse Theology roots theology in the church's mission to be the presence of God's Kingdom. Far from dividing the church, theology unites the church in a dynamic dialogue about the presence of God, his revelation in scripture, and the interpretations of the historic and global churches.
You can read my interview with the author here.
If you're interested in the book, you can get a free pdf download of the Coffeehouse Theology Bible Study Guide starting today. There's also a coupon code for 35% off Coffeehouse Theology through NavPress.com. Please check it out.