Dr. Rick funky beatnic house mix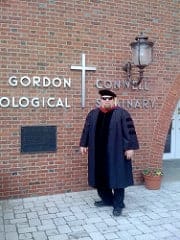 That's the subject line of the email I got with this picture.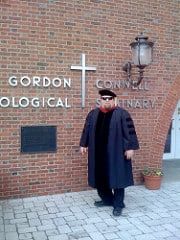 My friend Rick graduated with his D.Min. today. It would have been fun to be there, even more fun to have graduated together.
Rick's thesis-project was based on the Advent Conspiracy. It was called "Preaching Advent for Prophetic Living in a Consumer Culture." Cool to have a project redistribute millions of dollars in the name of Jesus all over the world.
Congrats, Rick!
Rev. Mike graduates next week.